Early Bird
Catch up on University policy initiatives
Advisory Council to discuss information-security protocols.
August 23, 2021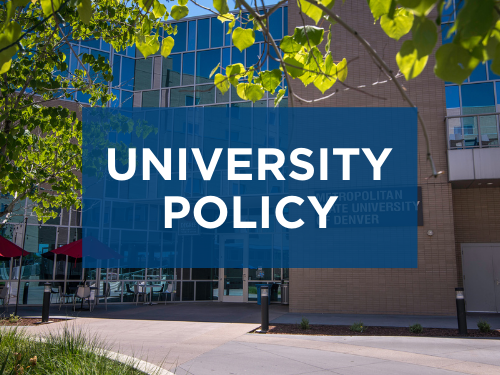 Metropolitan State University of Denver's Policy Advisory Council is open to all faculty and staff members and student employees who are interested in advocating for University policy initiatives.
The Policy Advisory Council will meet Tuesday from 2-3 p.m. in Jordan Student Success Building Room 440A and via Teams.
Proposed revisions to University information-security policies, including protocols on device and data security, user account management and information-security awareness training, are slated for discussion.
Policies on staff alternative work arrangements, protecting children and minors in University programs, and electronic signatures will be presented for discussion at the President's Cabinet meeting Wednesday.
Policies on employee recruitment, survey management and use and privacy of data related to gender and sexual orientation are in development.
To join the Policy Advisory Council or learn more about University policy development, please contact Megan Jones, policy administrator, in the Office of the President.
Topics: Events, Inclusive leadership, Policy
Edit this page