Early Bird
Transfer Peer Mentors have moved
Location has changed, but program still offers same great services and support.
August 18, 2021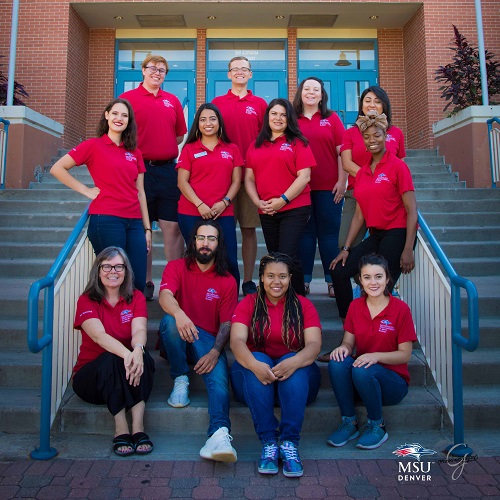 The Transfer Student Success and the Transfer Peer Mentors programs have moved to the Jordan Student Success Building, Suite 217. The programs will share office space with the Orientation, Transition and Retention team to better provide wraparound support to transfer students.
TSS is designed to help students transition into Metropolitan State University of Denver by providing academic and social support to create a strong foundation for success. The program provides peer support through a transfer student's first year at MSU Denver; connects transfer students with appropriate advisors, departments and relevant resources; and hosts transfer-specific events and programming.
New TSS/TPM contact information
Location: Jordan Student Success Building, Suite 217
Email: transferstudent@msudenver.edu
Phone: 303-605-5602
Welcome events for transfer students
The TSS team will host welcome events for transfer students Aug. 25-26 from 12:30-3:30 p.m. at its new office space and on the JSSB lawn. On each day, students can pop inside for food and swag and then join the party outside for games and activities. As many students may feel heightened emotions around the return to campus, the events aim to give them a warm Roadrunner welcome and help connect them with their peer mentors as they acclimate to campus. The event is open to this year's and last year's new transfer students.
Another way to get involved
Attention, faculty and staff members! If you're a former transfer student yourself, share your expertise by joining the All-Star Transfer Roster and stay tuned for more information on the Transfer Champions program launching this year. These initiatives will help create connections between transfer students and the staff and faculty members who have been there. For more information, contact Tiffani Baldwin.
Topics: Events, Student Success, Transfer
Edit this page