Early Bird
Inspire Roadrunners with 1 Book/1 Project/2 Transform
Request free copies of 'A Mind Spread Out on the Ground' for fall courses and programs.
August 17, 2021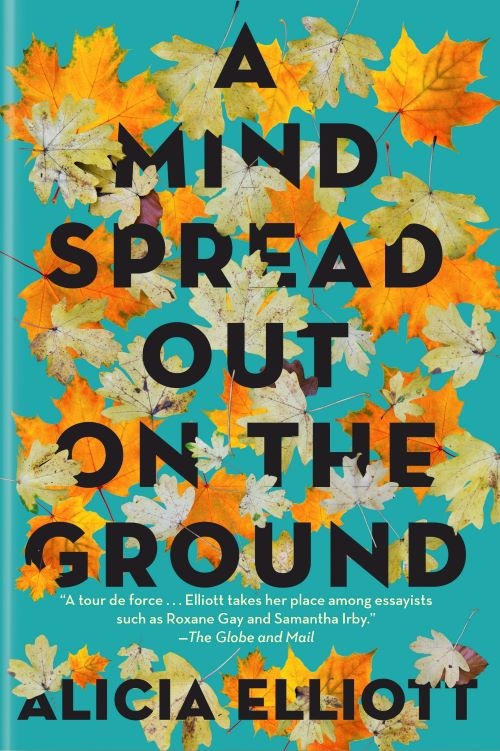 Many faculty members have already requested copies of the 2021-22 1 Book/1 Project/2 Transform selection, "A Mind Spread Out on the Ground," by Indigenous author Alicia Elliott. In what one critic called "an astonishing book of insightful and affecting essays," Elliott explores mental illness, racial justice, parenthood, gentrification, poverty, representation and intergenerational trauma.
Copies of the book are going fast, but it's not too late to submit requests. If you wish to incorporate "A Mind Spread Out on the Ground" in a course or program this year, complete this survey as soon as possible. Metropolitan State University of Denver faculty and staff members can get physical and/or digital copies of the book free of charge for themselves and their students. A Teaching and Learning Guide includes wonderful ideas for incorporating single essays or the whole book into your course or program. Additional events include a campus visit by Elliott on Nov. 10, a student essay contest, panel discussions and more.
Books for the 1 Book/1 Project/2 Transform series are selected on the basis of their ability to create a culture of engagement and to inspire action.
Here's one more opportunity for your consideration:
Are you a faculty member who might be interested in overseeing the 1 Book/1 Project/2 Transform program? You would get reassigned time each semester and the chance to work with people and departments across the University. Contact Randi Smith, Ph.D., for more information.
Topics: 1 Book/1 Project/2 Transform, Community, Events
Edit this page