Early Bird
Information Technology Services welcomes you back!
Make sure you're prepared for the upcoming semester with this tech checklist.
August 17, 2021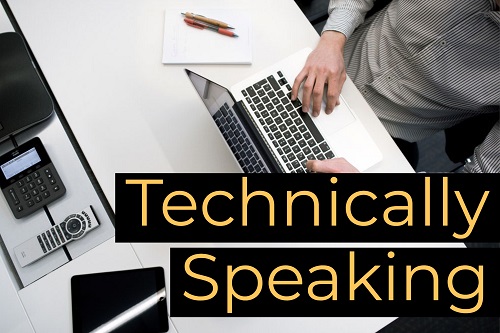 Welcome back for the fall semester! To help you prepare, Information Technology Services would like to provide faculty and staff with a list of things to do before classes begin.
Check out the new ITS Support Portal. If you've been gone for a while, you may not have heard that ITS launched a new client portal in March. The new portal provides the University community with centralized, secure access to technology-related information and support, including ticketing, a service catalog and knowledge-base features. Read the launch article for a deeper dive into the new features or check out the new portal yourself at support.msudenver.edu.
Update your Office 365 account recovery and multifactor-authentication settings. Whether you're still working remotely, coming to campus full-time or going with a hybrid of the two, it's important to keep your account information up to date and make sure you don't lose access to your email and other Office 365 services. The ITS Knowledgebase provides instructions on updating your account-recovery and multifactor-authentication settings in Office 365.
Ensure that you're ready for hybrid classes and meetings. As the public-health situation continues to evolve, MSU Denver must continue to support in-person and remote working and learning environments. To help support faculty and staff members who will be providing or attending hybrid meetings, ITS has compiled several resources on the Hybrid Meeting Resources page, including Microsoft Teams tutorials, conference-room information and hybrid-meeting best practices.
Update your University-issued computer. If you haven't used your University-issued computer in a while, it may have monthly system or software updates to install. You will be notified of any required updates shortly after you log in, and you can check your computer's asset-management tool (Software Center on Windows, Self Service on MacOS) for any recommended updates. Make sure you give the computer enough time to run any required updates before you need it for something else!
Be aware of e-mail scams. While MSU Denver's information-security technologies help to block and deter many threats, some cybersecurity attacks can still reach end users in the form of seemingly innocuous emails asking for personal or financial information. A common scam involves an email request from someone impersonating a co-worker, asking you to purchase gift cards. If you receive an unusual communication from someone, even if it's someone you know, don't be afraid to double-check the legitimacy of the message before following any instructions or opening any attachments or links.
Know the ITS support hours and status. Beginning the first day of classes, ITS will provide full-service walk-in support in West Classroom 243 from 8:30 a.m.-4 p.m. On-campus phone support will continue to be provided from 8:30 a.m.-5 p.m., with login and Canvas support available 24/7. Please check the ITS Client Portal for up-to-date information on hours and availability for technology support and computer labs. You can also check the ITS Status Page for details on any service outage or scheduled maintenance or to subscribe to email updates for the same.
As always, if you have any questions or concerns, please contact the ITS Service Desk at 303-352-7548 or support.msudenver.edu.
Topics: ITS, Technically Speaking, Technology
Edit this page