Early Bird
The Virtual Nest
Where good ideas come to roost.
July 7, 2021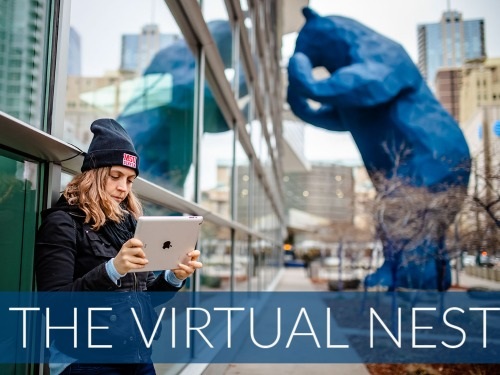 Welcome to the fourth article in a new Early Bird series presented by Online Learning: The Virtual Nest. This twice-monthly series highlights strong practices, emerging research, professional-development opportunities and more.
Online course design
Watch: Designing With Quality and Engagement at the Forefront (30 minutes; Every Learner Everywhere)
The video focuses on equitable practices and approaches to online learning that support outcomes-based instruction and are rooted in quality standards.
Online instruction and pedagogy
Read: Teaching Online in the Covid Crisis: What We Have Learned (Inside Higher Ed)
As we prepare to launch another semester online, we are better informed than we were in previous semesters. From experiences with rapidly applied pedagogies to a better understanding of how our students' radically altered lives impact their learning, we must adapt.
Online program development and administration
Read: Four Ideas to Spark Active Learning in an Online Classroom (Faculty Focus)
A discussion of successful active-learning strategies applied to remote learning and the impact they had on student success.
Read: 120+ Digital Engagement Strategies for Incoming Students (EAB)
To combat the uncertainty caused by Covid-19, institutions must develop new, creative ways to engage students through orientation and across the summer. We have organized more than 120 virtual-engagement strategies in seven key areas: building affinity and sense of belonging, driving engagement with academics, engaging parents and family members, facilitating virtual campus experiences, fostering peer connections, offering service opportunities and providing career-exploration opportunities.
Watch: Anti-Racist Practices for Digital and Online Learning (30 minutes; Every Learner Everywhere)
This webinar recording elevates common assumptions and practices that lead to digital and online learning environments that can be detrimental to the success of minoritized students. This session provided strategies for ensuring equitable and high-quality technology-enhanced learning experiences for all students.
Online recruitment, retention and strategy
Read: Students Want Online Learning Options Post-Pandemic (Inside Higher Ed)
A new survey suggests that the experience of learning remotely during the pandemic left students with a positive attitude toward online and hybrid courses.
Deep dives
Read: The Changing Landscape of Online Education, 2020: The Pivot to Remote Teaching and Its Impact (Quality Matters and Eduventures)
Read: Bridging the Digital Divide: Lessons from Covid-19 (Inside Higher Ed with NC-SARA)
This report highlights cutting-edge strategies employed by institutions to promote student success in the short term. It also shares advice from online-learning experts, administrators, instructors and students for long-term changes in policy, practice and pedagogy.
Topics: Best practices, Online Learning, Student Success
Edit this page