Early Bird
Naloxone training available to students, faculty and staff
Virtual trainings will be held July 28 and Aug. 11 from noon-1 p.m.
July 6, 2021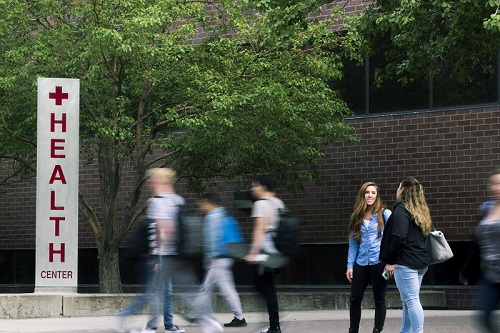 The Health Center at Auraria has partnered with the SAFE Project to make virtual naloxone-administration training available to the Auraria Campus community. Attendees will learn how to recognize the signs of an opioid overdose and administer the opioid-overdose-reversal drug naloxone. Those who complete the training will have access to naloxone product through the Health Center.
Trainings will be held July 28 and Aug. 11 from noon-1 p.m. To register, visit the Health Center at Auraria website.
"Our goal is to train and get naloxone in as many hands as possible," said Amy Gooch, project manager for the SAFE Project. "Naloxone is a medicine that rapidly reverses opioid overdoses and can be easily administered by nonmedical professionals."
In 2017, the U.S. Department of Health and Human Services declared the opioid epidemic a public-health emergency. Leading into the Covid-19 pandemic, there was a reasonable concern about the increased availability, use and fatal impact of prescription and highly addictive synthetic opioids such as fentanyl. These concerns were compounded during the pandemic, when many aspects of individuals' lives were impacted by Covid-19. Preliminary data from the Centers for Disease Control and Prevention shows that opioids accounted for 75% of all overdose deaths during the early months of the pandemic.
Though opioids historically have had lower use rates among college students, this does not mean there is any less concern. Cheri Oz, special agent with the Drug Enforcement Adminstration, reports that fentanyl is being found in most drugs being illegally purchased on the streets. This includes Adderall, Xanax and even cannabis. In Colorado, emergency-room visits for opioid-related overdoses more than doubled between March 2019 and last August.
Topics: Events, Health, Health Center at Auraria
Edit this page