Early Bird
Share your language skills
Employees who speak and understand languages other than English are invited to add a designation to their name badge.
July 13, 2021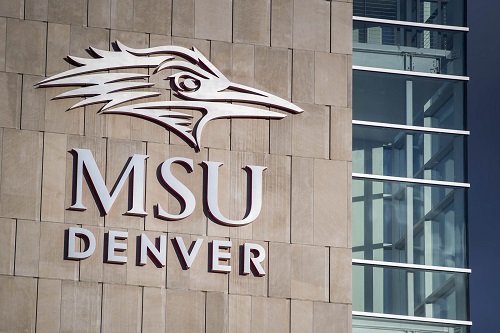 To better connect with Metropolitan State University of Denver's broad campus community, the Office of Diversity and Inclusion is sponsoring name-badge ribbons that denote the conversational language(s) that members of faculty and staff and student employees can speak and understand (other than English).
"As a University that embodies diversity in all its rich representations and expressions, it is important to invest in inclusive language to cultivate and strengthen our community relations among faculty, staff, students and their families, and community partners," said Manny Del Real, Ph.D., executive director, Hispanic-Serving Initiatives and Inclusion.
To share your language skills and receive a name-badge ribbon denoting the language(s) you speak or understand, please complete this survey by Aug. 6. This survey will also help the Office of Diversity and Inclusion better understand demographics and the diversity of languages spoken on the MSU Denver campus.
Topics: Community, Diversity, Inclusion
Edit this page