Early Bird
MSU Denver faculty in the media
Members share their expertise with the community.
July 12, 2021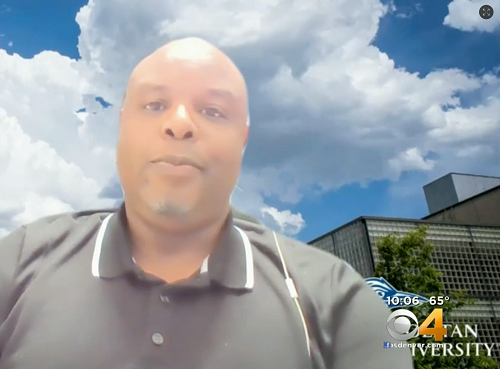 The Metropolitan State University of Denver faculty brain trust reaches almost every point along the academic spectrum, and we are always proud to see Roadrunners sharing their knowledge. Each month, the Early Bird highlights a few faculty members who have served as subject-matter experts on timely news topics, providing dynamic perspectives on critical issues.
Jeffrey C. Price, M.A., professor of Aviation and Aerospace Science, interviewed with the Washington Post about the rise in disruptive airline passengers and how it could get worse as more mask restrictions are lifted throughout the country.
Katia Campbell, Ph.D., professor in Communication Studies, interviewed with 850KOA about Juneteenth becoming a new federal holiday.
Vincent Piturro, Ph.D., professor of Film and Media Studies, and Darrin Duber-Smith, M.A., senior lecturer of Marketing, interviewed with Colorado Community Media regarding movie theatres returning to more normal operations in Colorado and the impact on surrounding retail operations.
Kevin Smith, M.S., affiliate professor of Criminal Justice and Criminology, spoke with CBS4 about Colorado's new police-reform law and a Greeley police officer being recently charged with felony assault for performing an illegal chokehold during an arrest.
Robert Preuhs, Ph.D., professor and chair of Political Science, interviewed with Denver7 about the newly proposed congressional-district maps and the impact they may have on elections in Colorado.
For a full list of faculty featured as experts in the media, visit MSU Denver in the News.
Topics: Academics, Excellence, Experts in the Media
Edit this page