Early Bird
Staff Senate election results
Congratulations to new and returning leaders.
June 29, 2021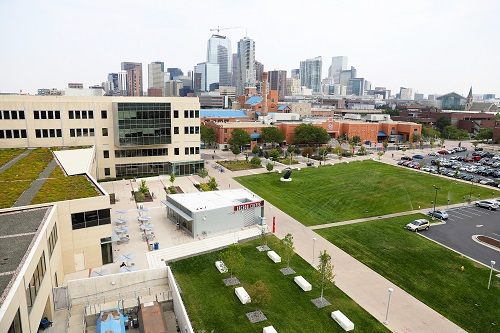 Congratulations to the following staff members elected to the Staff Senate. Maggie Thulson will continue serving as vice president, and Diane Yee will continue as treasurer.
Thank you to all staff members who participated in the nomination and voting processes.
For more information on the Staff Senate, please visit: https://www.msudenver.edu/staff-senate/.
President: Rebecca Reid, senior program manager, Learning and Development
Secretary: Brandi Rideout, director, Alumni Relations
Academic Affairs: Erica Buckland Anderson, director of Curriculum and Catalog
Administration, Finance and Facilities: Evan Bowles, senior business analyst, Information Technology Services
Advancement: Lynne Winter, assistant director of Advancement Communications
College of Business: Donelyn Jones, marketing advisor and affiliate faculty
College of Health and Applied Sciences: Lara Bruce, project director, Colorado Child Welfare Scholars Consortium
President, Strategy, Athletics: Emalie Whan-Traylor, marketing manager, Strategy, Marketing and Communications
School of Education: Brian Gunther, technical-process and communications manager
School of Hospitality: Jimi Webb, career advisor and business-development coordinator
Student Affairs: Angie Moreno, assessment and evaluation manager
At-large senators:
Miguel Huerta, case manager and EPIC Scholars coordinator
Sheriff Rasheed, accessibility coordinator, Access Center
Angela Rodriguez, academic advisor and retention specialist, College of Letters, Arts and Sciences
Bridget Wetzel, online student-services manager, Online Learning
Jeremy VanHooser, diversity coordinator, Office of Diversity and Inclusion
X (Antwaun D. Johnson), student employee
Carolena Diaz, collections advisor, Office of the Bursar
Kyle Garrity, fiscal manager and executive assistant to the dean, School of Hospitality
Lisa Lanford, office manager, Academic Affairs
Becky Cottrell, Ph.D., online and hybrid development analyst, Social Work
Kami Phillips, office manager and assistant to the dean, College of Letters, Arts and Sciences
Mike McCabe, tuition and fees appeal and Perkins Loan manager, Office of the Bursar
Topics: CADRE, Inclusive leadership, Staff Senate
Edit this page