Early Bird
Budget Recommendation Committee recap
Members discuss summer and fall enrollment figures and HEERF II funding recommendations.
June 29, 2021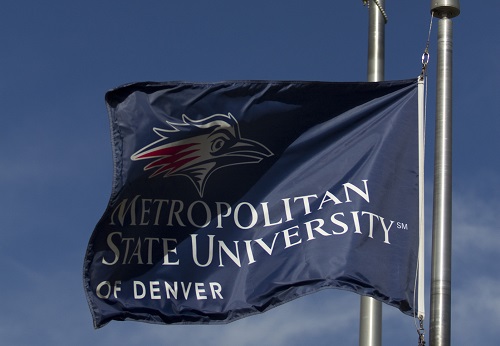 Friday's meeting of the Metropolitan State University of Denver Budget Recommendation Committee focused on enrollment and questions and proposals related to Higher Education Emergency Relief Fund II dollars.
Edward Brown Jr., chief of staff to President Janine Davidson, Ph.D., prefaced the meeting by noting that senior leaders have also been engaged in budget discussions, through a three-year lens. Leaders are focusing on opportunities provided through one-time funding such as HEERF and other resources with a three-pronged goal of recovery, stabilization and growth for the University. Discussions are also ongoing about Year 1, Year 2 and Year 3 priorities and how to communicate those priorities to the MSU Denver community. Brown noted that the University will aim to offer a superior service model that considers infrastructure, Human Resources capacity, Financial Aid capacity, etc., in pursuit of student success and degree attainment.
Enrollment update
Summer Preliminary Enrollment Report (compared to last year) from the Enterprise Data Warehouse as of Friday:
State-funded Full Time Equivalent Students are down 13.44%.
Head count is down 11.45%.
Fall Preliminary Enrollment Report snapshot as of June 22:
State-funded FTEs are down 11.33% compared with last year.
Head count is down 9.74%.
Summer Applications
Applied is down 13.3%.
Accepted is down 13.44%.
Registered is up 20.92%.
Fall Applications
Applied is down 7.85%.
Accepted is down 2.38%.
Registered is down 12.39%.
Michael Nguyen, director of Enrollment Management Systems and Operations, noted that transfer-student trends are particularly concerning. Transfer-student applications are down 15%, accepted are down 16% and registered are down 13%. Additionally, students who are completing the online transfer-orientation process are down 35%. Nguyen highlighted additional research and outreach efforts, including a calling/texting campaign, to better understand these trends and to get qualitative data on why students are not moving through the orientation process. The team is also examining trends and demographic data with regard to the vaccination-requirement survey responses.
See the full enrollment-update PowerPoint presentation .
HEERF II recommendation
BRC members engaged in an initial discussion led by George Middlemist, Ph.D., on proposed uses for HEERF II dollars. The University has committed approximately $4.6 million to potentially cover a Regional Transportation District contract, should students not opt in to the reduced-rate option. Additional funds have been set aside for the upgraded Enterprise Resource Planning ystem and Wi-Fi network modernization, and some funds were used to cover Hospitality Learning Center debt. Further recommendations include replenishing hotel reserves and supporting student services affected by pandemic-related cuts and losses.
BRC members proposed using some one-time funds to more directly support urgent and critical University services and to increase employee compensation over replenishing reserves, specifically reserves to support the HLC's eventual renovation. Middlemist noted that one goal of the budget and HEERF III funds was to help employees recover from the pandemic, a process that also will be dictated by enrollment, lost revenues, Covid-19 health and safety, etc.
"I believe that once we're able to identify lost revenues, we're going to free up a lot of flexibility in HEERF III, which is $23 million," Middlemist added, estimating that around $15 million could be devoted to the institutional bucket and noting that funds currently earmarked for hotel renovations could be reallocated later.
Christine Márquez-Hudson, vice president of University Advancement and executive director of the MSU Denver Foundation, speaking on behalf of senior leaders, added that the top priority that emerged from the group's recent meeting was faculty and staff compensation to ensure that the University can continue to attract and retain high-quality employees.
"As we look at this whole bucket, whatever source of funding is available to the institution … that (compensation) was the No. 1 priority," she said. "If we don't have good faculty and staff, we can't fulfill our mission."
Middlemist also explained the factors that can impact employee compensation, starting with base revenue, which is tied to enrollment. One-time increases can be applied to infrastructure improvements or compensation (generally via stipends), although Middlemist noted he prefers to institute compensation improvements through base-funding changes.
"(Employee compensation) is the priority that was identified by senior leadership. … As we begin to think about how we invest in this institution, that's front of mind," Middlemist said. "We'll be sure that this is addressed at every (BRC) conversation so we have a decision for people by the end of July."
Provost Alfred Tatum, Ph.D., reiterated the critical nature of the compensation conversation and that he and fellow leaders are trying to systematically approach compensation, merit and compression to find the best possible solutions, which will not be possible immediately or with HEERF funds alone.
"We will have some short-term victories this year, but we don't want our short-term victories to become short-lived," Tatum said.
Members will table the conversation to reallocate a portion of HEERF funds that are currently dedicated to hotel reserves until fall enrollment numbers are firmer.
See the full HEERF II PowerPoint presentation and Excel document .
Topics: Administration, Funding, Inclusive leadership
Edit this page