Early Bird
Congrats to our Roadrunner Shoutout of the Week winners
These exceptional faculty, staff and student employees are shining examples of dedication, innovation and excellence.
June 24, 2021
Nominations continue to roll in for Metropolitan State University of Denver's Roadrunner Shoutout of the Week awards, highlighting the excellent and important work happening at all levels of the University. This week, we celebrate three members of our University community who inspire students and their colleagues.
"This week's winners are not only fantastic team players; they are also leaders who have truly embodied the Roadrunner spirit," said Larry Sampler, vice president for Administration, Finance and Facilities and chief operating officer. "The daily teamwork and camaraderie that takes place among our staff, faculty and students is worth celebration."
Faculty winner – Patrick Griswold, associate professor, Human Services
Nominated by Annie Butler, professor and chair of Human Services and director of the Center for High Risk Youth Studies, who wrote:
"Patrick is not only an exceptional instructor, but he also serves as the Curriculum Guru for the department (no small task – we put through dozens of changes to the curriculum this year, including an overhaul of our core) and serves on the demanding Master's Committee for our department. If you want something done and done well, ask Patrick!"
Patrick, you consistently go above and beyond to enrich the Roadrunner experience. Thank you for sharing your passion and deep industry knowledge in and out of the classroom.
Staff winner – Cathy Reddy, administrative assistant, Criminal Justice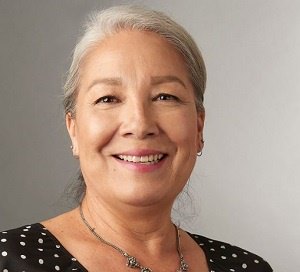 Nominated by Lucy Daberkow, Cybersecurity-program manager, Criminal Justice and Criminology, who wrote:
"I am so thankful to work with Cathy! She is extremely helpful and knowledgeable and shares her expertise with others on a daily basis. She's my go-to person whenever I have a question, and she never hesitates to provide me with resources and mentoring. Our work requires a keen attention to detail – for example, when working on schedules – and I can always count on Cathy to make sure our work is done with a high accuracy level. She is a wonderful resource for our students as well, and she always has a kind word and a smile for all. She is a rock star in our department, and I feel lucky every day that I get to learn from her expertise. Cathy is truly the BEST!"
Cathy, it's clear your team values your knowledge and expertise as much as they do your guidance and mentorship. Thank you for your commitment to the Roadrunner way.
Student-employee winner – Oscar Lorandi-Duran, assistant in the Office of the Vice President for Administration

Nominated by Jennifer Dechant, executive assistant to the vice president for Administration and to the associate vice president, who wrote:
"Oscar is a student assistant for the Office of VP for Administration. He has been attending and participating in the Roadrunner Safe Return Committee Meetings on behalf of students. Other duties include assisting the Human Resources Student Employment team with processing, assisting the Accounting Services Corporate Card team with card audits, etc. Oscar is always willing to take on additional tasks and assist wherever needed, with a professional demeanor and excellent customer-service skills. He assisted with and coordinated a campus tour for the three University executives and also assists in the President's Office whenever needed. He is always eager to take on more and checks in daily for additional work. Oscar is an extraordinary student assistant!"
Oscar, your ambition and positive attitude have made you an invaluable asset on the University team. Thank you for investing your time and talent with us. There's no doubt your work ethic will take you far in life.
To nominate outstanding employees for the Roadrunner Shoutout of the Week award, please complete the form on the Roadrunner Shoutout of the Week webpage. Tell us how your nominee is making an impact through great teaching, service to students or innovation. Winners will be selected each week and profiled in the Early Bird on Thursdays. Winners will also get a shoutout on social media.
Topics: Award, Excellence, Roadrunner Shoutout
Edit this page