Early Bird
Free App Days return
From Saturday to July 1, future Roadrunners can bypass the $25 admission-application fee as the popular outreach campaign returns.
June 23, 2021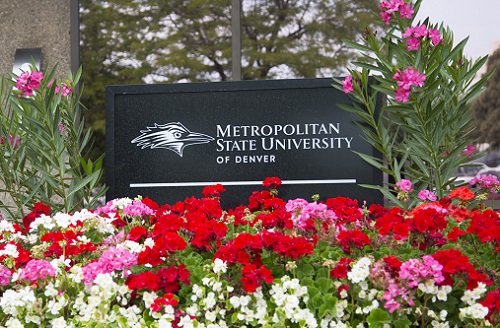 During the institutional Free App Days in February, Metropolitan State University of Denver received almost 400 applications – a 578% increase from the same time frame in 2020 (without a fee waiver).
The initiative returns Saturday through July 1, as MSU Denver is once again waiving the $25 application fee for future Roadrunners.
"With Covid-19 affecting pretty much everything, Free App Days are more critical than ever as more students are holding off on applying until later," said Vaughn Toland, executive director of Admissions and Outreach with the Office of Admissions.
The idea for the outreach initiative was a strategic utilization of the annual period when the Office of the Bursar's payment system is temporarily offline for processing and made strategic sense to deploy the initiative relative to the July 1 fall-semester application deadline, he added.
The second institutional Free Application initiative also builds on the 3,781 applications from Oct. 15, the fourth-most across the statewide higher-education initiative known as Colorado Free App Day.
Toland noted it's common for prospective students to complete their application and then hit a stopping point when they come to paying the fee. The recruitment campaign has proved effective to help get them across the application finish line and started on their MSU Denver journey.
"It's the removal of a financial barrier," he said. "We've got one of the lowest application fees in the state already, but every few bucks we can save our students makes a difference."
Free App Days run Saturday through July 1. For more information, contact Vaughn Toland with the Office of Admissions.
Topics: Student Enrollment Management
Edit this page