Early Bird
Calling all artists
Art to be installed on campus along the 5280 trail.
June 23, 2021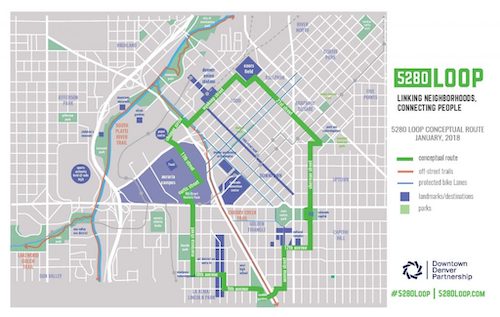 The 5280 Trail unites six Denver neighborhoods by means of a 5.28-mile bike/pedestrian path. The Auraria segment links with La Alma/Lincoln Park, Golden Triangle, Capitol Hill, Five Points and Lower Downtown segments. The Auraria 5280 Trail Task Force is seeking proposals for three art installations (trailheads) to activate the Auraria zone.
The 5280 Trail trailheads will serve as points of interest and neighborhood cultural conformation points along the route. General trail wayfinding markings will be installed, so the proposed trailhead artwork does not need to serve as wayfinding but can include wayfinding information and graphics if desired.
The artwork should represent Aurarian history. The work should be durable and permanent, withstand climate, adhere to safety protocols and complement and define the 5280 Trail and the Auraria neighborhood. Three specific sites are designated, but artists can also propose other locations between Colfax and Auraria Parkway along the Auraria segment of the trail. Concepts can take many forms, and creators are encouraged to connect with the following:
Indigenous peoples/pre-Denver history (pre-1858)
Auraria/Denver founding/early settlement (1858 to early 20th century)
Chicano movement/diverse neighborhood (mid-20th century to the 1970s)
Auraria Campus establishment/urban renewal (1970s)
Auraria today and tomorrow
The complete Request for Proposal can be found here. Proposals must be emailed to scp_contact@ahec.edu by Monday.
Selected artists will each receive $4,000. Installation of the pieces should be complete by Sept. 3.
Topics: Arts
Edit this page