Early Bird
Faculty Citings
An overview of MSU Denver faculty's recent publications and presentations.
June 21, 2021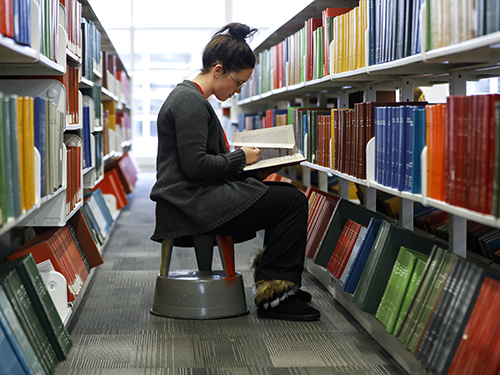 Metropolitan State University of Denver faculty members publish research in some of the world's most prestigious academic journals and share their knowledge at conferences across the globe.
Here's an overview of their recent work:
Bethany Fleck Dillen, Ph.D., professor, Psychology
Aaron S. Richmond, Ph.D., professor, Psychology
Alexandra A. Lee, Ph.D., graduate research assistant at Michigan State University and former MSU Denver instructor
Research paper
"Exploring the Relations of Academic Self-Handicapping With Achievement Goals Among Urban, Underrepresented Minority, Middle School Students"
Educational Research: Theory and Practice, 32(2), 79-105.
Jeff Parker, associate professor, Theatre
Andrea Caban, head of Voice and Speech, California State University, Long Beach
Julie Foh, independent voice and dialect coach
Book
"Experiencing Speech: A Skills-Based, Panlingual Approach to Actor Training – A Beginner's Guide to Knight-Thompson Speechwork"
Routledge
Lynn Hoffman, Ph.D., professor, Management
Nina Radojevich-Kelley, Ph.D., associate professor, Management
Debbie Gilliard, Ph.D., professor and chair, Management
Manuscript
"Uber: A Great Disruptor or Not?"
Accepted for publication in the Journal of Marketing Development and Competitiveness
Have you published recently? Share the good news by emailing earlybirdeditor@msudenver.edu.
Topics: Academics, Excellence, Faculty Citings
Edit this page