Early Bird
Making the grade
Elementary Education and Literacy enjoys high marks in test scores, diversity, retention, teaching and more.
June 21, 2021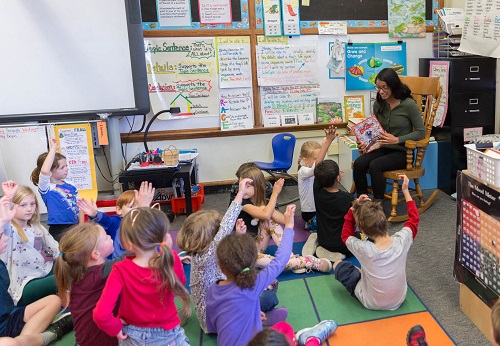 Deborah Horan, Ph.D., chair of the Elementary Education and Literacy (EE&L) Department at Metropolitan State University of Denver, has plenty of reasons to smile: Her department is enjoying high marks in several areas.
"The collaborative efforts of faculty and staff, especially their strong focus on our students, are strategically enhancing our teacher preparation," Horan said.
Enhancing indeed. EE&L is seeing measurable growth in student test scores, diversity, retention, teaching and more.
"We're seeing that student performance on the state-required licensing exam has been trending upward for about four years now, and in some cases our students' scores are exceeding the state average," Horan said.
Why? Horan said a couple of reasons come to mind.
"Based on a faculty-initiated proposal about four years ago, the department began offering free review workshops that help prepare students for the exam," she said. "I also believe the higher scores have been influenced by our collaborating within our department and with departments who prepare our students for their content knowledge in areas like mathematics, science and social studies in the College of Letters, Arts and Sciences."
EE&L is also seeing gains in diversity, an area Horan said is vitally important not only to the department but also to the School of Education and the University as a whole.
"Like other SOE departments, we are committed to diversity, equity and inclusion," Horan said. "As a whole, the SOE has the most diverse student population in the state, and at least 40% of our Elementary Education majors self-identify as students of color. As a department, we're constantly asking ourselves: What barriers impact the preparation of teachers who mirror Colorado's population? How should we change what we do to be more culturally inclusive and culturally sustaining?"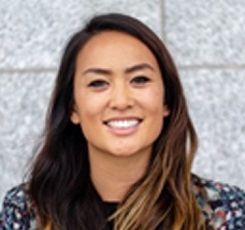 Horan said EE&L is fortunate to learn from colleagues who specialize in equity and diversity. Two examples are Sandra Leu Bonanno, Ph.D., assistant professor, who recently earned national recognition for her dissertation on culturally and linguistically sustaining school leadership, and Jessica Voorhis, Ed.D., an Elementary Residency Site Coordinator who specializes in educational leadership and equity as well as culturally and linguistically diverse learners.
Leu Bonanno said she's proud to be a part of a department that is responsive to the community and the students they serve. "Faculty members are integrating trauma-informed and culturally responsive instructional practices and curriculum that provide students the education and skill sets that support their own future students," she said. "This has far-reaching implications for ensuring diverse, equitable and inclusive pedagogies and in fostering research-practice partnerships that advance scholarship in our field."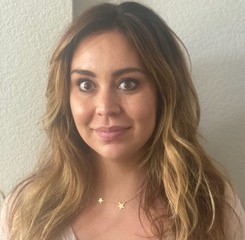 Voorhis (right) agreed and said she's particularly glad to see EE&L's commitment to diversity and inclusion. "Both diversity and inclusion are integrated into the foundation of the department. The department truly is an immersive system of multilayered supports for all students."
This year, EE&L faculty members audited their respective syllabi to examine how they represent diverse voices and scholars of color and how they might further honor diverse voices in their instruction.
What's more, EE&L joined with other SOE departments in supporting a recently passed bill in the Colorado state legislature (HB21-1010) that seeks to enhance diversity among K-12 educators. Once signed by Gov. Jared Polis, the bill would direct the Colorado Department of Higher Education and the Colorado Department of Education to convene a work group to investigate barriers to the preparation, retention and recruitment of a diverse educator workforce and to consider strategies for increasing diversity in the educator workforce.
Another area of success, Horan said, is retention.
"During Covid, EE&L has had among the highest retention rates in the University," she said.
The reason? Horan said faculty advisors in collaboration with SOE staff began asking questions about how to better streamline advising and registration processes for students. The strong supports offered through a yearlong residency program and the leadership of MSU Denver's Elementary Residency Site coordinators have been central to the retention and graduation of residents.
"Faculty in our department continually ask: 'What are students experiencing? And how can we better mediate this process for them?'" she said.
And finally, EE&L professors are winning awards for their teaching.
"The awards include MSU Denver Faculty Senate Teaching Excellence Awards, recognition from professional organizations and National Board Certification, plus graduate students and alumni are now nominating faculty members for their impact on their career trajectories," Horan said.
"But what really matters isn't awards," she said. "More importantly, it's about who our faculty members are as people. We have faculty who are first-generation college students, multilingual, experts in their respective areas of specialization, and they're all passionate advocates for students. When you mix their professionalism, their personalities and their passions together, that's when you have something special that makes all the difference."
Topics: Academics, Community, Excellence, School of Education
Edit this page