Early Bird
Enhance enrollment efforts with the Orientation Yield Report
The new resource will support enrollment strategies for all campus partners. Attend a quick training to learn more.
June 17, 2021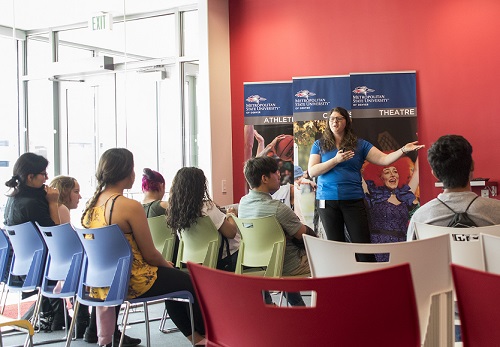 The Enrollment Management team is excited to introduce the Orientation Yield Report, a new resource for academic partners that aims to support fall enrollment efforts.
The Orientation Yield Report will supplement and enhance academic partners' individual and personalized outreach. It provides access to information related to orientation completion, fall course-registration information and contact information for students. The Orientation Yield Report will be updated every Friday (the first update was posted this past Friday) until the beginning of the fall semester.
Campus partners can access the report online via SharePoint.
The Enrollment Management team will host 30-minute trainings to help campus partners learn the new report format, share best practices on utilizing the reports and provide opportunities to optimize internal strategic enrollment efforts. Select the link according to the date/time below to participate with the training. Preregistration is not required.
Monday, 3-3:30 p.m. Microsoft Teams Link
Tuesday, 11-11:30 a.m. Microsoft Teams Link
June 30, 10-10:30 a.m. Microsoft Teams Link
Please contact Mark Baccei, Ph.D., research analyst, Enrollment Management, or Megan Scherzberg, director of Orientation, Transition and Retention, if you have questions or need assistance accessing the report.
Topics: Enrollment, Events, Student Enrollment Management
Edit this page