Early Bird
Budget Recommendation Committee meeting recap
Members discuss enrollment trends, Compensation Subcommittee recommendations and use of HEERF dollars.
June 15, 2021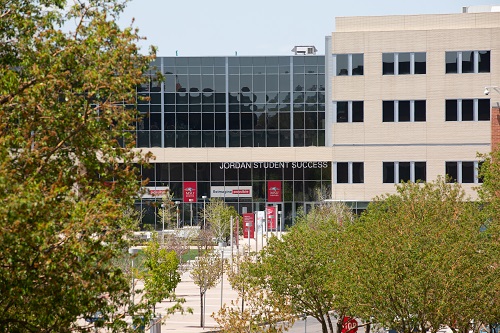 Friday's meeting of the Metropolitan State University of Denver Budget Recommendation Committee began with an overview of summer and fall 2021 enrollment.
Enrollment update
Although fall enrollment has historically been tricky to predict and current numbers are down compared to last year, the University is seeing some promising trends.
Summer Preliminary Enrollment Report
State-funded full-time equivalents are down 13.19% compared with last year.
Headcount is down 11.42%.
Applications are down 16.81%.
Accepted students are down 17.71%.
Registered students are down 29.57%.
Fall 2021 Preliminary Enrollment Report snapshot from June
State-funded FTEs are down 12.49%.
Headcount is down 10.61%.
Applications are down 6.53%.
Accepted students are down 0.63%.
Registered students are down 2.68%.
Returning-student enrollment is still being evaluated due to account holds, which have slowed the registration process. While many existing holds are triggered by basic general-education requirements, slightly more than 900 students have financial holds preventing summer and fall enrollment. At the beginning of the pandemic, MSU Denver raised the base for a financial hold from a $200 debt to $2,000, and this seems to have positively affected returning students. MSU Denver will maintain this increased level.
The Office of the Bursar is reaching out to students with financial holds to offer assistance in identifying ways for students to pay down outstanding balances and to connect them to the Office of Financial Aid and Scholarships. Students can use Higher Education Emergency Relief Fund dollars to pay down balances only if they provide authorization.
Michael Nguyen, director of Enrollment Systems and Operations, noted that transfer-student applications are down, contributing to the University's overall decrease in fall applications compared with fall 2020. This can partially be attributed to community-college enrollment decreases over the past several years. MSU Denver is reaching out to community-college partners to build more stable pipelines from those institutions.
Nguyen noted that enrollment among students of color is holding steady. MSU Denver's Latinx enrollment in particular remains strong, but white student enrollment has declined.
See the full enrollment-update PowerPoint presentation for more details.
Compensation Subcommittee presentation follow-up
The Compensation Subcommittee had previously recommended that if final fall enrollment is down 10%, there be no across-the-board compensation increases; if enrollment is down 7%, there be a 2% increase in compensation; and that if enrollment is down 3.5%, there be a 4% compensation increase. The committee had also discussed the possibility of backfilling positions that were eliminated or not filled during the pandemic, should enrollment be stronger than anticipated.
HEERF II initial recommendations
MSU Denver anticipates having approximately $40 million in available HEERF I, II and III money that can be used to cover lost revenue.
"Our goal is to capture as much of the HEERF funding that we have received … and get that into a lost-revenue bucket at the institutional level," said George Middlemist, Ph.D., associate vice president for Administration/CFO. "Once we do that, it makes that funding more flexible in terms of what we spend it on and how much time we have to spend it. We can be a lot more strategic. … We can take our time to pick the projects we think are going to have the greatest impact on our students, faculty and staff."
However, once moved into the lost-revenue bucket, those funds cannot be used for pre-enrollment recruiting activities, marketing, advertising, etc.
MSU Denver has committed roughly $4.6 million total for reduced-price Regional Transportation District passes for students, SpringHill Suites Downtown Denver and Hospitality Learning Center debt payment and contractually obligated refurbishment, network modernization and ERP (Banner) system revitalization. Recommendations also include returning $6.8 million to numerous departments, offices and programs with lost revenues and fees to help with their reserves and to support operations and student-success initiatives. Nearly $7.3 million will remain for projects.
See the full HEERF II Subcommittee Proposal PowerPoint presentation and Excel spreadsheet for more information.
Next BRC meeting
The next BRC meeting June 25 will include an enrollment update and a HEERF II funding-recommendation vote. Beginning July 9, the BRC will meet each Friday to discuss Phase II allocations and one-time requests.
Topics: Funding
Edit this page