Early Bird
MSU Denver strides toward equity
The University's new professional-learning initiative gains Association of College University Education Community attention.
April 8, 2021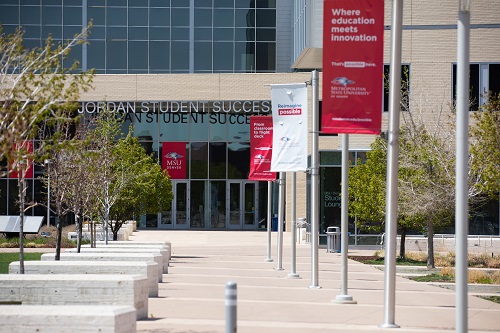 Metropolitan State University of Denver was recently featured by the Association of College University Education Community blog as part of a series spotlighting the impact that states, systems and higher-education institutions have when they engage faculty more fully in student-success strategies, including the reform of developmental education.
The publication noted how the MSU Denver Office of Diversity and Inclusion partnered with the Center for Teaching, Learning and Design to apply for federal funding through the Coronavirus Aid, Relief and Economic Security Act, using the funds to develop a professional-learning initiative for faculty that addresses anti-racist pedagogies, inclusive teaching practices and equity consciousness. The new professional-learning initiative is aimed at effectively supporting the existing student population and making higher education accessible to future Roadrunners.
"'Let's meet these two moments,'" Jeff Loats, director of the CTLD, said in the article. "'We have a pandemic which is forcing instructors online, and we have a national crisis attending to inherent racism in our country.'"
Read more about MSU Denver's progress and efforts to increase diversity, equity and inclusion at all Auraria Campus institutions.
Topics: Community, Diversity, Excellence, Inclusion
Edit this page