Early Bird
Important performance-evaluation and management updates
See dates and details related to evaluations for classified and administrative staff as well as upcoming trainings.
April 7, 2021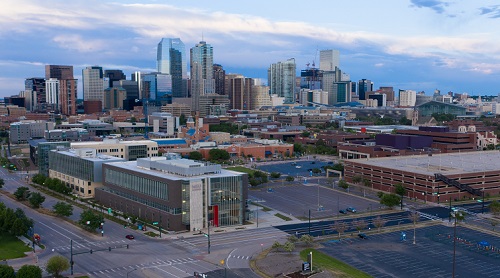 Performance-evaluation season has begun for classified employees and is approaching for administrative staff. The Learning and Development team within Human Resources will facilitate the 2020-21 annual Performance Management process.
Performance Management is the constant communication and coaching that occurs throughout the year with supervisors and their employees. This may include relationship-building, goal-setting, ongoing coaching and documentation with midyear and end-of-year reviews.
2020-21 classified-staff evaluation
The current Performance Management Cycle ended March 31.
All classified employees must receive a final performance evaluation no later than April 30.
The plans are for performance year April 1, 2020, to March 31.
Performance Management forms can be found in the email sent to supervisors and employees March 18 or on the Human Resources website: https://www.msudenver.edu/hr/forms/.
2020-21 administrative-staff evaluation
Human Resources is still working out the details for administrative performance evaluations this year, including the deadline, which will be June 30.
Learning and Development is updating the forms to be more user-friendly. The old forms have been removed from the HR website, and the new forms will be posted as soon as they are available.
There will be some other changes from previous years toward streamlining the process.
Changes and details will be shared as they as are confirmed.
Trainings
Learning and Development will offer trainings for supervisors and employees focused on building relationships and providing feedback to help facilitate the performance-evaluation process.
Once details and dates are confirmed, they will be shared via email and in the Early Bird.
We appreciate your patience as this is a new process for Learning and Development. If you have any questions, please contact the Learning and Development team at profdev@msudenver.edu.
Topics: Events, Human Resources
Edit this page