Early Bird
Join the MSU Denver Alumni Advisor Network
Career guidance from Roadrunners who have been there.
April 7, 2021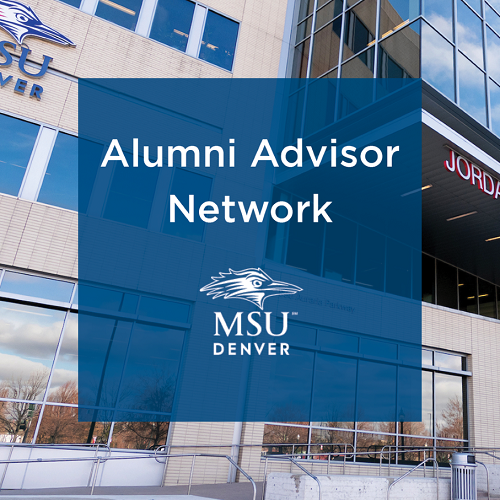 The Metropolitan State University of Denver Alumni Advisor Network, hosted by the Alumni Association, is a powerful online tool for connecting students and young alumni with MSU Denver alumni, faculty members and staff members to receive the career advice and expertise they need to fulfill their professional goals.
Home to more than 3,000 users, including 200 advisors serving more than 2,000 students and young alumni, the Advisor Network matches advice-seekers with career professionals who prepare them to enter the workforce. Advisors and career professionals help guide students and young alumni through the processes of building a professional network and offer industry expertise. Consultation categories include career conversations, résumé and curriculum vitae critiques, mock interviews, work-life balance, transitioning from school to work and advice from a recent graduate. All advising sessions take place online or over the phone.
In addition to consultations, joining the Advisor Network website provides access to more than 100 career-focused webinars for every stage of professional development – something every member of the Roadrunner family can benefit from.
Register as an advisor today to ensure that MSU Denver students and young alumni receive the guidance they need to reimagine a future where anything is possible.
For more information about the MSU Denver Alumni Advisor Network, contact Nicole Thomas, Alumni Relations coordinator.
Topics: Alumni, Community, Excellence, Student Success
Edit this page