Early Bird
Update on alternative work arrangements
Human Resources anticipates that the options will be issued in June.
April 5, 2021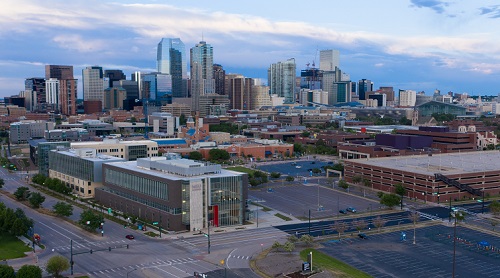 Metropolitan State University of Denver, practicing shared governance, is inclusively exploring an array of options for alternative work arrangements in preparation for full reopening this fall. These new options will embrace the University's desire to be an employer of choice within the state of Colorado while providing employees with flexible work solutions.
In early to mid-June, the University anticipates announcing alternative-work-arrangement options to concretize the results of this exploration. As the MSU Denver community awaits this announcement, supervisors should continue to meet the needs of our students while being solutions-focused and equitable with staff to identify the right work-life-balance work schedule.
As new hires join the University, supervisors remain empowered to set expectations regarding in-person and/or alternative work arrangements. The Office of Human Resources is available to assist as needed.
Please watch the Early Bird for news and updates.
Topics: Human Resources
Edit this page