Early Bird
Faculty Citings
An overview of recent MSU Denver faculty publications and presentations.
April 27, 2021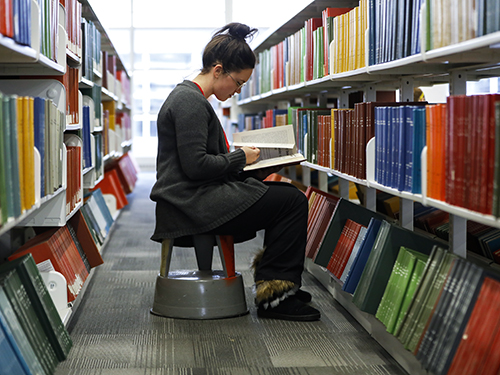 Metropolitan State University of Denver faculty members publish research in some of the world's most prestigious academic journals and share their knowledge at conferences across the globe.
Here's an overview of their recent work:
James Aubrey, Ph.D., professor, English
Book

"Vampire Films Around the World: Essays on the Cinematic Undead of Sixteen Cultures"

Published Oct. 8 by McFarland and Co.
Douglas Mpondi, Ph.D., professor and chair, African Studies
Paper

"The opportunities and limits of a military coup as a conflict resolution mechanism for social change: the case of Zimbabwe"

Presented at the Peace and Conflict Studies Journal Virtual Inaugural Conference "Unilateralism, Nationalism, Globalism … the Schisms These '-isms'" Feb. 10 in Fort Lauderdale, Florida.
Andrew J. Bonham, Ph.D., professor and chair, Chemistry and Biochemistry
Anna B.N. Nguyen, alumna, Biology
Marcos Maldonado, student, Chemistry
Dylan Poch, student, Biochemistry
Tyler Sodia, student, Biology
Andrew Smith, student, Biology
Teisha Rowland, Ph.D., alumna
Research article

"Electrochemical DNA Biosensor That Detects Early Celiac Disease Autoantibodies"

Published in Multidisciplinary Digital Publishing Institute Volume 21 Issue 8.
Lunden MacDonald, Ph.D., professor, Modern Language
Article

"Improving Language Learning by Addressing Students' Social and Emotional Needs"

Published Hispania. Vol. 104, No. 1 March, p. 11-16.
Siva priya Santhanam, Ph.D., assistant professor, Speech, Language, Hearing Sciences
Podcast

"ASHA Voices: A University Autism Support Program Navigates Covid"

Published on ASHAwire April 1.
Have you published recently? Share the good news by emailing earlybirdeditor@msudenver.edu.
Topics: Academics, Excellence, Faculty Citings
Edit this page