Early Bird
Five questions for Mark Yoss
Meet MSU Denver's new director of the Advanced Manufacturing Sciences Institute.
April 26, 2021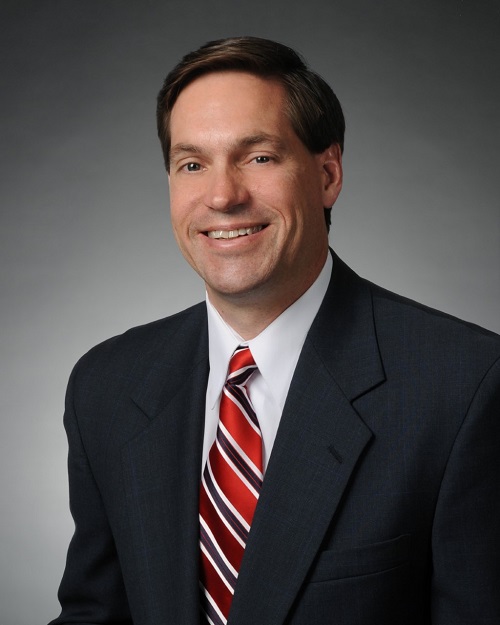 Mark Yoss will serve as the new director of Metropolitan State University of Denver's Advanced Manufacturing Sciences Institute, bringing a wealth of industry knowledge and classroom experience to this important role.
Yoss recently retired from Lockheed Martin Space after a career of more than 36 years, during which he served as the Lockheed Martin Focus School Advisor to MSU Denver from 2015 to 2020. He also was instrumental in developing the curriculum for the Advanced Manufacturing Sciences baccalaureate degree and the memorandum of agreement for the $1 million endowment that established the AMSI. Yoss also established the Lockheed Martin co-op program that has converted 75% of student participants into full-time Lockheed Martin employees upon their graduation. The success of the co-op program was highlighted at a 2019 forum with the White House senior advisor for workforce and recognized in 2020 with the Charles F. Kettering award from the Cooperative Education and Internship Association.
Yoss, who also teaches AMS 1010 Survey of Advanced Manufacturing and Workplace Preparation, spoke with the Early Bird about his big plans as director of AMSI.
What are your goals as director of MSU Denver's AMSI?
Yoss: Manufacturers in the U.S. need to fill 4.6 million jobs by 2028. More than half of those jobs could be left unfilled because of two issues: misperceptions about modern manufacturing and a skills gap. My goal as director of AMSI is to address these two issues. I will embark on a Coloradowide campaign to uplift an Industry 4.0 vision in order to attract students from diverse backgrounds and of all ages.
Once we have students in the program, we will address the skills gap with a high-quality curriculum and robust experiential-learning opportunities that will prepare them to work for any one of Colorado's 5,000-plus manufacturers.
Furthermore, we will reinforce this vision by dispelling myths regarding manufacturing wages. The average manufacturing worker in the United States earns almost $20,000 more than the average employee working in other industries, including pay and benefits. In fact, the average manufacturing worker earned $81,289 annually, while the average U.S. worker earned $63,830 in 2015.
How has your work with Lockheed Martin prepared you to lead MSU Denver's AMSI?
Yoss: In my role as production principal, I had the fortune of being involved with Lockheed Martin's digital-transformation journey from the beginning, even before German scientists named the Fourth Industrial Revolution in 2015. While many employees in traditional manufacturing predicted that these new technologies would eliminate jobs, we found the opposite: More jobs are actually being created. Plus, despite the promises of improved efficiency and reduced costs, researchers have found that 70% to 80% of digital-transformation projects fail no matter how clever your people are! My work with Lockheed Martin has prepared me to identify the skills students will need in an advanced-manufacturing workplace and to develop the pathways for training and education to enable these skills.
What changes would you like to see within AMSI?
Yoss: On a curriculum front, many manufacturers implementing Industry 4.0 need workers with digital skills, so I would like to see new course offerings that teach subjects like augmented reality, robotics, model-based engineering, artificial intelligence, machine learning and data analytics. I would also like to offer courses in a stackable-credential format that can be accumulated to build up an individual's qualifications and help them move along a career pathway to different and potentially higher-paying jobs.
The Colorado Advanced Manufacturing Association is about to implement stackable credentials to upskill unemployed individuals. I have served on the CAMA board for the past four years and will leverage my relationships to ensure this initiative's success and potentially create a pipeline for workers to enroll in the AMS program and continue to earn their bachelor's degrees.
Another partnership I would like to develop is with Manufacturing USA, which is composed of 16 public-private institutes and their federal sponsoring agencies. Each institute focuses on a different advanced-manufacturing-technology area but works toward the same high-level goal: to secure America's future through manufacturing innovation, education and collaboration. With the AMSI becoming Tier 3 academic members of the Manufacturing USA institutes, we can team with other Tier 1 and 2 members to pursue project calls that will grow new revenue streams for experiential-learning opportunities.
Why are you excited to serve in this role?
Yoss: I had a rewarding 36-plus-year career in manufacturing at Lockheed Martin Space, building satellites that explore our solar system, making life on Earth better with GPS directions and GOES (Geostationary Operational Environmental Satellite) weather forecasts and protecting our military troops around the world. I'm excited about this opportunity to pay it forward and the possibilities of helping students achieve their own career and life success.
What is one of your proudest accomplishments?
Yoss: Developing the new Advanced Manufacturing Sciences baccalaureate degree curriculum and managing the Lockheed Martin co-op program that employed 80 MSU Denver students over six years. When a student thanks me for changing their life, it certainly fills me with pride.
Topics: AES Building, Community, Hiring
Edit this page