Early Bird
MSU Denver partners on 'Finish What You Started'
The two-year pilot program will provide wraparound support services to help adult students obtain college credentials or degrees.
April 26, 2021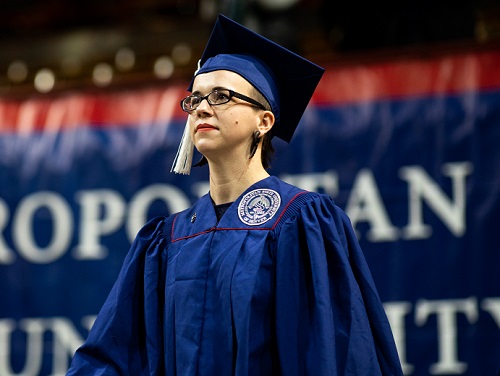 The Colorado Department of Higher Education's Colorado Opportunity Scholarship Initiative and One Million Degrees recently launched "Finish What You Started," a two-year pilot program providing wraparound support services for low-income Adams County adults ages 25 and older to obtain college credentials or degrees. With $300,000 in funding from COSI's Pay for Success Community Partnership Program, OMD will work closely with COSI, community-based organizations and local college partners including Metropolitan State University of Denver to recruit and enroll 150-200 students and measure outcomes, persistence toward degree completion and improved earnings in the workforce.
"Finish What You Started" will be structured as an outcomes-based contract with upfront funding to deliver services and bonus payments tied to successful reenrollment, persistence and completion outcomes being reinvested into the program over time. The program combines financial support with services such as career planning and student coaching, connection to community and public resources (e.g., transportation assistance, child-care centers, legal-aid services, housing support, etc.) and career connections. The program will largely serve students of color and first-generation students with some college, encouraging them to reenroll in postsecondary education and graduate. Recruiting for the program is expected to begin in May. The ultimate goal is to expand the model statewide as part of Colorado's plan to achieve 66% credential attainment.
In alignment with its 2030 Strategic Plan and efforts, MSU Denver will support a specific population of Coloradans to complete their education in a "Top Jobs" field. MSU Denver's involvement in the program also will likely increase enrollment by engaging new students and supporting those students through their journey to degree completion (MSU Denver will also provide office space for One Million Degrees staff to meet, connect and advise these students). The focus on attainment for underserved populations also supports state investments (on a performance-based funding formula), and the program will contribute to local economic recovery.
The Colorado Department of Higher Education is among the first state higher-education agencies nationwide to use the Pay for Success (outcomes-based contract) model, partnering with Third Sector, which collaborates with government agencies to develop innovative contracts that align policy, dollars, data and services to improve social outcomes and to improve postsecondary attainment by explicitly funding effective support services.
Special thanks to Thanh Nguyen, associate director of the Center for Multicultural Engagement and Inclusion, and Cameron Simmons, director of Diverse Recruitment in Admissions, for their leadership on this important effort and partnership.
Topics: Academics, Access, Colorado, Community, Denver, Student Success
Edit this page