Early Bird
Dialogues in Healing event today
The event is aimed at supporting MSU Denver faculty and staff as they process the verdict of the Derek Chauvin trial.
April 21, 2021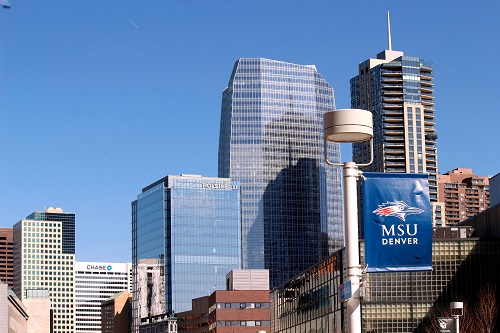 Coverage of the Derek Chauvin trial and other tragic killings of Black men in the past month have highlighted the pain, fear and outrage over racial injustice in the United States.
With the announcement of yesterday's guilty verdicts, much more emotion will be experienced, especially for our Black, Indigenous and People of Color (BIPOC) communities.
To support our faculty and staff in processing these events, Metropolitan State University of Denver is hosting a Dialogue in Healing today from 2 – 3 p.m. All employees are welcome to attend.
Meeting ID: 915 5108 8870
Passcode: 308442
Topics: Community, Events, Inclusion
Edit this page