Early Bird
Appointment of the official registrar
Interim Registrar Connie Sanders is granted the permanent title.
April 19, 2021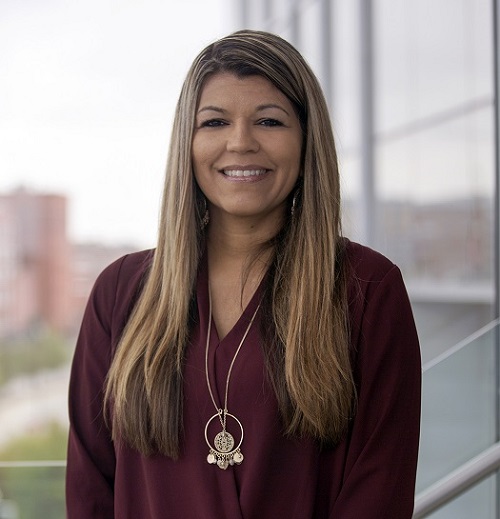 Metropolitan State University of Denver is pleased to announce that Connie Sanders has accepted the appointment to serve as the University's official registrar, continuing her vision of transforming the Office of Registrar's level of service to MSU Denver's community.
Sanders first arrived on campus in 2013 as the certifying official for Veterans Affairs, providing direct services while reporting enrollment and graduation statistics. She served as the associate registrar for graduation and transfer in 2016 and began her tenure as interim registrar in October 2018.
Since then, Sanders has dedicated herself to implementing key refinements to complex procedures and policies, developing workflows and upgrades related to the Registrar's Office. She has worked collaboratively across campus to strengthen processes impacting curriculum, registration, transfer and graduation and streamlined superior service and guidance for students, faculty and staff.
"In her time as interim (registrar), Connie demonstrated significant leadership in advancing institutional goals," said Mary Sauceda, associate vice president for Enrollment Management. "She showed flexibility and grace as she collaborated with other campus leaders during the pandemic to ensure we were able to serve students the best way we could, the Roadrunner way."
Sanders has been a key participant in many of the University groups planning to safely support and educate students since the beginning of the pandemic, including Roadrunner Safe Return, the Dream Team and the Spring 2021 Planning Committee. She continues to be a leading voice for policies impacting students.
"Connie is a tireless advocate for our students, always thinking about how policies impact them and their path to graduation," said Shaun Schafer, Ph.D., associate vice president of Curriculum, Academic Effectiveness and Policy Development. "I am consistently impressed by the energy that she brings to the Registrar's Office."
"Connie is a real problem-solver, willing to wrestle with complex challenges while always prioritizing student success," said Bill Henry, Ph.D., vice provost for Faculty Affairs. "She has been a true partner in our critical efforts to meet the needs of our community. We are fortunate to have her in this role on a permanent basis."
As registrar, Sanders wants to continue leveraging the office as a comprehensive, service-focused and friendly resource that supports students beyond admission and graduation.
"I am honored to support a dedicated and passionate team that truly cares about serving students," she said. "This last year has been incredibly challenging, and everyone has gone above and beyond to ensure students, staff and faculty are served. The role of the Registrar's Office continues to evolve; however, it is clear now more than ever before that the day-to-day work this team does impacts the entire MSU Denver community. We will continue to work collaboratively with all stakeholders across the University to transform the student experience."
Topics: Promotion
Edit this page