Early Bird
A healthy comparison
MSU Denver Nursing ranked among the best in Colorado.
April 19, 2021
Metropolitan State University of Denver's Department of Nursing has been named among the best in Colorado for 2021, ranking fifth among 28 nursing programs in the state.
The ranking comes from RegisteredNursing.org, a national organization that promotes excellence in nursing and rates programs annually. Registered Nursing liked that MSU Denver's Nursing program is accredited and that it "leads pre-licensure candidates down the path toward a rewarding nursing career via a Bachelor of Science in nursing."
The organization also praised the program's "diligent and empathetic" health care professionals as teachers and role models who help students "hone their desire to help patients, especially in the face of a global nursing shortage."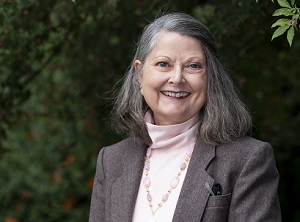 Theresa Buxton, chair of MSU Denver's Department of Nursing, agreed that the program has "very dedicated" faculty and staff.
"They are committed, and they provide an exceptional education to all of our students," Buxton said.
They also provide inspiration to students. Case in point: Katrina Little, a lecturer in MSU Denver's Department of Nursing, said a student shared with her that she switched her specialty to obstetrics after she heard Little's TedX MSU Denver talk on maternal mortality rates of African Americans.
"She explained the impact of hearing the power one person can have in their respective realm of influence, (and it) ignited a passion within her," Little said. "We have a smaller, more intimate program, and because of that we're able to have these connections with our students."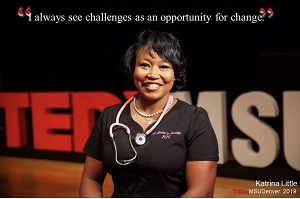 Little added she believes all of the department's faculty members are "wholeheartedly invested in students' success."
"We are beyond excited and humbled that this is being recognized," she said.
Another department strength, Little said, is its student diversity. "Our program has a great group of nontraditional college students in alignment with our University demographics, and we celebrate that – in fact, we relish it," she said. "We are constantly working to strategize how we can recruit even more diverse applicants to meet the high demand for a diversified nursing workforce."
Buxton agreed and said the department takes pride in student diversity.
"I believe our program has one the highest rates of diverse students in the state," she said. "Our department believes strongly in diversity, equity and inclusion, and we recognize the importance of educating an ethnically and culturally diverse population that looks like the patients they'll care for in their careers.

"We also emphasize experiential learning. We have several highly successful community partners directly involved in helping our students gain critical hands-on experience. We continually receive high praise for the educational preparation of our students."
Buxton said the department has been focusing on strengthening and increasing the amount of simulation it offers in its curricula. "Simulation helps our students think critically and analyze complex patient-care problems," she said. "It prepares them for when they work with a patient who has emerging problems that require immediate action."
The Nursing program provided 63 hours of simulation training in fall 2019, Buxton said, and that number has grown to 644 hours this spring.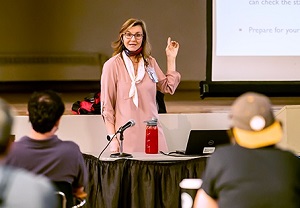 Cindy Krentz, DNP, R.N., an assistant professor in MSU Denver's Department of Nursing, called the new rank gratifying.
"Being ranked No. 5 justifies the hard work we do," Krentz said. "People sometimes think that no matter where you get your degree, the quality will be the same. But there are differences. Our graduates have a very high board-examination pass rate and a near-100% employment rate. We consistently meet our program learning objectives by investing in our students with resources like computer-based adaptive quizzing, where the questions get harder as you keep going, but also with the time and effort we spend keeping up to date in our fields.
"And something else that I think says a lot about our program is that former students want to come back and work with us – to contribute to nursing students going through the same program they did."
Topics: Academics, Excellence, Nursing
Edit this page