Early Bird
Access Center supports students with disabilities through college transition
Events this month help incoming Roadrunners learn to self-advocate and help educators support student success.
April 1, 2021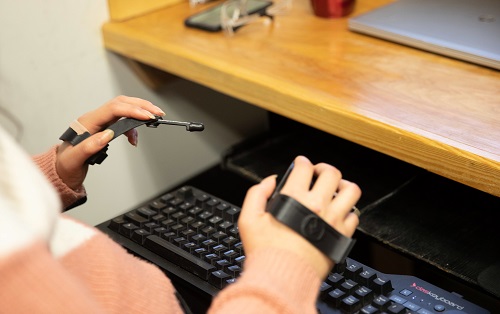 The Metropolitan State University of Denver Access Center recognizes that going to college can be a major life transition for students with disabilities. At the postsecondary level, it is important that students can advocate for their accommodation needs. At MSU Denver, this includes seeking out the Access Center to get approved for accommodations and taking the necessary steps to use those accommodations.
To support students with disabilities in making the transition to college, the Access Center provides a variety of outreach activities, including the Supportive Transition Education Program. STEP is designed for high school juniors and seniors with disabilities, parents/guardians of high school students with disabilities and transition coordinators to learn about the resources available in college for students with disabilities. This semester, the Access Center is hosting two virtual STEP workshop series:
Transition for Students With Disabilities: How to Access Disability Support Services and Technology
Tuesday

6-7 p.m.
Learn how students can register to receive disability accommodations and what support services students can expect to receive after registering with the disability office. The session will also include information on how students can access technology support, including demonstrations of technology that can help improve reading, writing and note-taking abilities.
Access Center Students and MSU Denver Faculty Panel
April 14

6-7 p.m.
Engage in an interactive discussion with current Access Center students and MSU Denver faculty. Students will provide useful tips on how to self-advocate, while faculty members will discuss academic expectations and how students can work with faculty members to increase their chances of success.
Register for the STEP workshop series.
For questions regarding STEP workshops, contact Sheriff Rasheed, accessibility coordinator, at srasheed@msudenver.edu.
Additionally, the Transitioning to Higher Education course is a collaborative effort among Cherry Creek School District, Denver Public Schools and the MSU Denver Access Center, in partnership with Community College of Denver. The course is designed to improve self-advocacy skills in high school students with identified disabilities as they transition from high school to postsecondary education. The curriculum is designed to empower students with disabilities to know their disability, identify what helps them learn and which accommodations will help them succeed in a college setting. For more information about this course, which is held each spring semester, please contact Maria Fontana, accessibility coordinator, at mfontan2@msudenver.edu.
Topics: Access, Events, Student Success
Edit this page