Early Bird
3 questions for Eric D. Olson
Newly named chair of Hotel Management dishes on background, state of hospitality industry and how his time at Disney helped shape his customer-service ethos.
February 8, 2021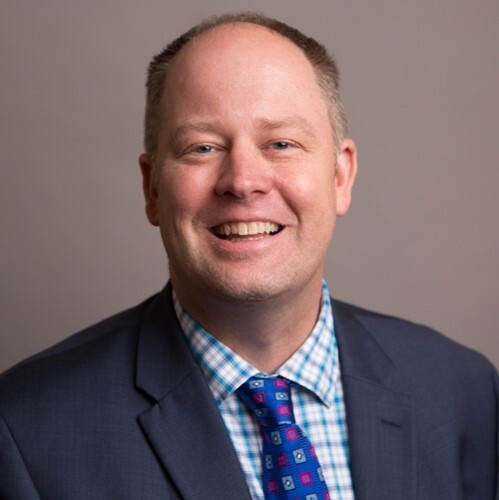 With the Board of Trustees' Jan. 29 approval, Eric D. Olson, Ph.D., will officially become the inaugural chair of the Rita & Navin Dimond Department of Hotel Management in Metropolitan State University of Denver's School of Hospitality.
Olson begins his role July 1, but in the spirit of accommodation, the Early Bird interviewed him ahead of time to check in.
Early Bird: Could you tell us a little about yourself?
Olson: I grew up in a small town in Wisconsin and got my undergraduate degree from the University of Wisconsin-Eau Claire with a major in marketing. I then went on to get my MBA from Stetson University and Ph.D. from the University of Central Florida.
I'm coming to MSU Denver after spending seven years with Iowa State University's Department of Apparel, Events and Hospitality Management, where I've taught and led their Event Management program. My areas of scholarly research and instruction focus on LGTBQ+ tourism and events, as well as customer service, which is a cornerstone of the hospitality industry.
The service-based perspective comes from personal experience, too. Prior to teaching, I worked for Walt Disney World Resort in a variety of operations and customer-relations roles. That particular corporate experience gave me an insider perspective on the logistics needed to be successful by providing an individualized experience at such a massive scale.
Early Bird: What are things like in the hospitality field right now?
Olson: There's no doubt Covid-19 has been extremely difficult for the travel-and-tourism industry – we've heard news reports about how it's one of the hardest-hit fields, which is true. However, there's also a pent-up demand, which means there's likely going to be a huge boom once vaccination hits a critical mass. I think it'll probably be local, regional and then national as things roll out, starting in Q3 and Q4 of this year.
We're also seeing the acceleration of innovations born out of necessity that might stick with us for a while: Think contactless check-ins, individualized experiences and more blurring of the lines to accommodate remote workers who aren't tethered to the office anymore.
Just look at a place like the SpringHill Suites by Marriott Downtown Denver, which was able to remain not just open but profitable thanks to smart management and investment in team culture. That's a win for our students who work there – and more broadly speaking, those studying hospitality right now are in the perfect spot to hit the ground running as the industry rebounds.
Early Bird: What drew you to MSU Denver?
Olson: In a word, the mission. The promise of access to a life-changing education is such a powerful one. Not only are we preparing students for jobs with an applied education thanks to facilities like the Hospitality Learning Center, but they're also getting a well-rounded liberal-arts foundation. That sets them apart as leaders when they enter the workforce – and I couldn't be more excited to start as a Roadrunner.
Topics: Academics, Community, Hiring, Hospitality, Hospitality Learning Center, School of Hospitality
Edit this page