Early Bird
Get involved in University policy development
Drafting of employee-recruitment-and-search procedures continues.
February 24, 2021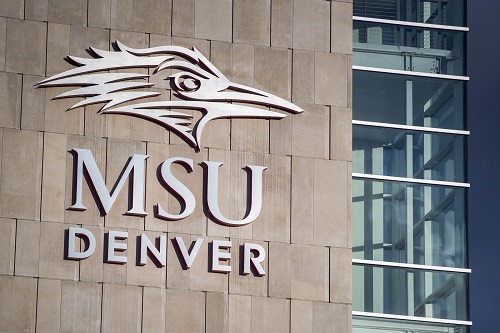 Metropolitan State University of Denver Policy Advisory Council members on Thursday discussed proposed policies on employee recruitment and delegation of signature authority for contracts.
Faculty and staff recruitment and hiring policies and procedures
Kate Ray, talent-team manager, presented proposed revisions to the President's Employee Recruitment and Appointment Policy and related search manuals sponsored by the Office of Human Resources. The changes align with current practice in the process to recruit and hire a diverse workforce. Council members requested review by the employee shared-governance organizations and the Diversity, Equity and Inclusion Faculty and Staff Recruitment and Retention Committee before advancing the policy to MSU Denver community review.
Signature authority for contracts
Beth Christensen, contracts and business-services manager, presented revisions to the President's Signature Authority Policy following MSU Denver community review. The policy documents delegation of signature authority from the president to the vice presidents and other administrators to enter into contracts on behalf of their operational areas. The next step is for the policy sponsor to present the policy proposal to the President's Cabinet for additional review and recommendation of approval to President Janine Davidson, Ph.D. Kudos to Christensen for her hard work on this policy.
Roadrunners, get involved!
The MSU Denver Policy Advisory Council welcomes all Roadrunners. To join, contact Megan Jones, policy administrator, in the Office of the President at webbme@msudenver.edu. Visit www.msudenver.edu/policy to access Universitywide policies and learn more about University policy development, including how to submit a University policy proposal to the Office of the President.
Policies in the works
The MSU Denver Policy Advisory Council also heard updates from various members on the following policies under development:
Electronic Signatures
Protecting Children and Minors in University Programs and Activities
Staff Alternative Work Arrangements
Temporary Employee Sick Leave
University Material Lending
Thanks to those who presented and dialogued on these important policy initiatives!
Topics: Policy, Policy Update
Edit this page