Early Bird
Introducing TeamDynamix
Learn more about MSU Denver's new tech-support solution.
February 16, 2021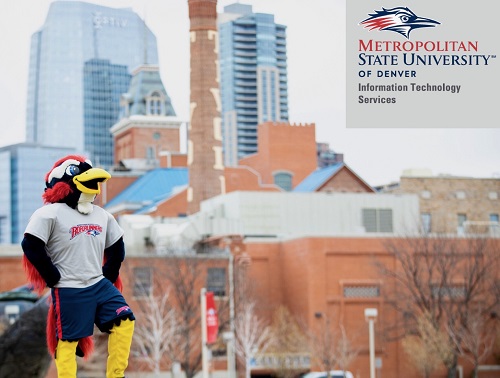 In March, Metropolitan State University of Denver will transition to TeamDynamix (TDX), a new tool that supports a comprehensive, streamlined approach to information-technology-service, asset and project management.
When will the transition to TDX happen?
Information Technology Services will officially launch TDX on March 1, but the implementation project has been underway for almost a year. During this time, ITS built a portal with a comprehensive catalog of the services provided by ITS and a knowledge base with answers to commonly asked questions. ITS also developed streamlined processes to help students, faculty and staff have a consistently positive experience using technology at MSU Denver.
Why is MSU Denver transitioning to TDX?
Currently, ITS uses separate systems and processes for providing technical support, managing assets and planning projects. To efficiently and effectively manage these interrelated processes, ITS decided to implement the new tool because it supports an integrated approach to IT management that is specifically designed for higher education.
How will this transition affect employees?
Getting help with technology issues and questions will be much easier and faster because the new portal will be a one-stop source of technology-related information. If you don't find what you're looking for, you can submit a help request for the ITS Service Desk directly from the new client portal. And behind the scenes, ITS technicians will use the new system to help you find a solution and keep you informed throughout the process.
Will additional information be available before the transition?
As the launch date approaches, more information will be sent via email and additional Early Bird articles.
In the meantime, learn more by reading FAQs about the transition or emailing TDXinitiatives@msudenver.edu from your MSU Denver email account.
Topics: Excellence, ITS, Technology
Edit this page