Early Bird
MSU Denver faculty in the media
Members share their expertise with the community.
December 15, 2021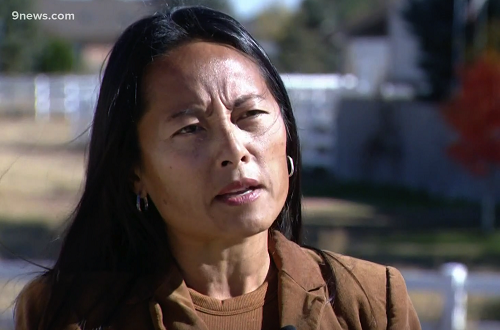 The MSU Denver faculty brain trust reaches almost every point along the academic spectrum, and we are always proud to see Roadrunners sharing their knowledge. Each month, the Early Bird highlights a few faculty members who have served as subject-matter experts on timely news topics, providing dynamic perspectives on critical issues.
Here's a sampling from November:
Nhu Nguyen-Siedem, Ph.D., professor of Education, (pictured) interviewed with 9News about the importance of voting in school-board elections and the lasting impact the results can have on education.
Shelby Balik, Ph.D., associate professor of History, interviewed with Denver7 about the effort underway by the Colorado Geographic Naming Advisory Board to rename places in the state that are considered offensive and derogatory to people of color.
Stacey Hervey, MSSc, associate professor of Criminal Justice and Criminology, interviewed with Scripps National about a national movement to limit the legal authority of police officers to use low-level violations as a reason for a traffic stop.
Sam Ng, Ph.D., professor of Meteorology, interviewed with Colorado Public Radio about the unique snow patterns in Denver and what we might expect this season.
Shawn Worthy, Ph.D., Human Services professor and clinical counselor, interviewed with Fox31 about the responsibility of public figures to provide accurate information on public-health topics such as Covid-19.
For a full list of faculty members featured as experts in the media, visit MSU Denver in the News.
Topics: Excellence
Edit this page