Early Bird
Entering identifying information in Banner Self-Service
Learn more about the new system, including how to select personal pronouns, preferred name and more.
December 15, 2021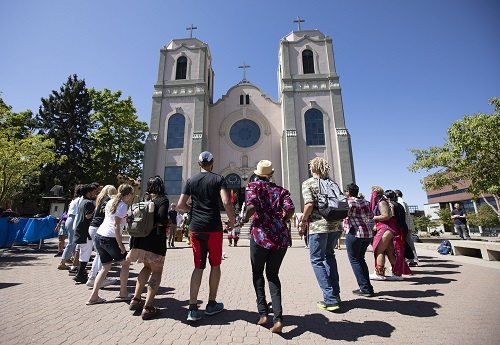 As Metropolitan State University of Denver evolves to better meet the needs of students, faculty and staff, the University's technology should support those needs by being sustainable, reliable and robust. This is reflected in the No. 1 goal of the first pillar of the University's 2030 Strategic Plan: to attract, prepare and graduate students who are equipped to succeed in the 21st century.
The recent upgrade to Banner Self-Service – the system used by all Roadrunners for numerous tasks such as searching the course catalog, registering for classes, reviewing financial-aid information, checking leave balances and more – and the Workday implementation that is underway directly support this goal.
Updating identifying information in Banner Self-Service
With the Banner Self-Service update, Roadrunners now have the ability to select personal pronouns and gender identification and enter a preferred first name.
To update this information and/or personal email, phone number, emergency contact and ethnicity:
Log into the Employee Service Menu.
Click on "Personal Information."
Select "Edit" or "Add New" in the upper right-hand corner of the particular section you wish to update.
Pronouns and gender-identification options available in Banner Self-Service were vetted by University governance groups prior to publication, and HR continues to work with stakeholders to refine the list and move toward a more inclusive system and environment. However, not all systems will immediately be populated with employees' pronoun and gender-identification information, and in some instances the University is required to use a legal name. As such, HR will continue to enter legal name and legal sex on employee records; however, the University is committed to using an employee's preferred name where a legal name is not legally required.
If you identify a location where a change could be made to reflect these preferred fields, please submit a request via the ITS Client Portal at support.msudenver.edu/. Please reach out to HR at humanresources@msudenver.edu to submit general questions or feedback.
Updating home-address information
HR has elected to manage employees' home-address information rather than include this via self-service to ensure that all information is accurate and consistently updated. Home-address information is required for Workers' Compensation and Federal W-2 forms and in case of emergencies. If an employee needs to update their home address, they can complete the Name and Address Change Form and email it to humanresources@msudenver.edu.
Thank you to all Roadrunners for sharing in our commitment to build an inclusive, welcoming environment.
Topics: Diversity, Human Resources, Inclusion, Technology
Edit this page