Early Bird
Automating the Transfer Course Equivalency process
Learn how Slate CRM is making the process quicker and easier for students and employees.
December 14, 2021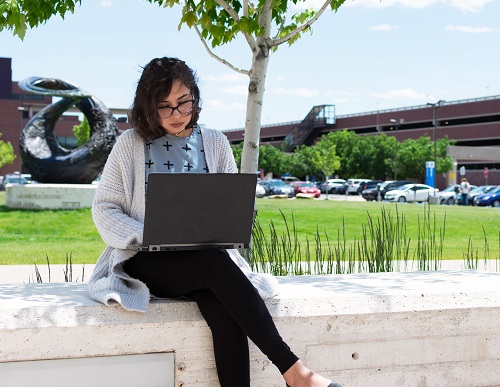 As Metropolitan State University of Denver works to become the top institution for transfer students, the next phase of transfer automation is ready to go live. This new process will proactively support transfer students through the transfer course-review process. This is the third of four major projects designed to improve students' transfer-evaluation experience.
The new transfer-equivalency review process uses Slate CRM as the main engine. It will now route transfer courses to academic departments for review of potential course equivalency at MSU Denver.
This will replace the current paper-form process, which largely relied on the student to identify when they needed a transfer course reviewed.
New features include:
Proactive review: Currently, course review can happen anytime from months to even years after a student has enrolled at MSU Denver. The review of transfer courses early on in a student's journey ensures that courses or requirements are not repeated, saving students time and money.
Reducing student runaround: The process will automatically route transfer courses to faculty members to review when no previous decision about course equivalency has been cataloged. A student is no longer expected to search around campus for the correct departmental approval.
Streamlined communication to students: Students will receive tailored communication about the status of the course-review process and notification if they can aid in the decision-making process by providing supplemental documentation.
Automatic record update: This new process will automatically update the student record and the transfer-equivalency database when a decision is finalized.
Additionally, a department can initiate the review of a course by the faculty approver. The faculty approver will interact with the approval process the same way with both entry points: the identification of courses during the evaluation process and identification by a person in their department. Once approved, the data is automatically updated in Banner.
Next up: importing of XML
MSU Denver is working to join other Colorado schools implementing XML transcript receipt.
The XML transcript process allows the automatic entry to transcript data straight into Banner, eliminating manual data entry for our top feeder schools such as the Colorado Community College System. Expect to see this process this spring.
For more information on this process, contact Camden Farmer, associate registrar for Transfer Evaluation.
Topics: Technology
Edit this page