Early Bird
A new counseling solution for students
MSU Denver's partnership with Uwill provides students with free, prompt access to teletherapy.
November 9, 2021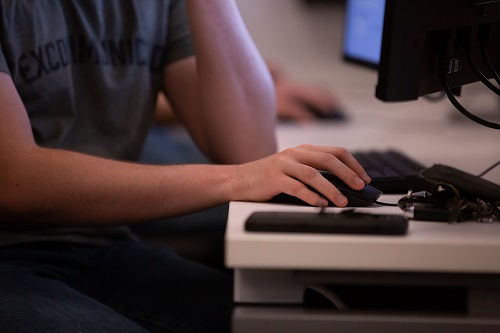 The Metropolitan State University of Denver Counseling Center is pleased to announce a new partnership with Uwill. The mental-health resource provides students with free, prompt access to teletherapy, better supporting out-of-state Roadrunners and providing more options to all students as demand for such services increases.
Uwill also allows students to:
Choose a therapist based on their preferences, including issue, gender, language and race/ethnicity.
Choose a time that fits their schedule, with day, night and weekend availability.
Choose their appointment type, including video, phone, chat or message.
Additionally, the flexibility of Uwill is beneficial to graduate students, whose schedules often don't align well with the Counseling Center's hours.
Employees are encouraged to refer any students in need of mental-health support to the Counseling Center. If students are falling behind academically, not regularly attending classes or expressing feelings of anxiety, depression or stress, the Counseling Center staff is available to help.
Interested students can access Uwill by contacting the Counseling Center at 303-615-9988 to discuss the process.
Employees seeking mental-health services for themselves can contact the Counseling Center for an initial consultation.
For more information, please contact Gail Bruce-Sanford, Ph.D., executive director of the Counseling Center.
Topics: Mental Health
Edit this page