Early Bird
Campus institutions increase support for descendants of displaced Aurarians
Join a tri-institutional event Thursday celebrating the expansion of the Displaced Aurarian Scholarship and our shared campus history.
November 3, 2021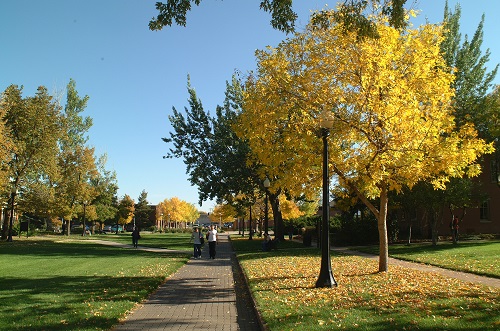 For decades, the three higher-education institutions on the Auraria Campus have offered free tuition to displaced Aurarians and their children and grandchildren. Now, the Displaced Aurarians Scholarship is expanding to include younger generations and free unlimited course-credit hours.
Beginning with the spring semester, all direct descendants of people who lived in the Auraria neighborhood from 1955 to 1973 will be eligible for the program. All of the Auraria Campus schools – Metropolitan State University of Denver, the University of Colorado Denver and the Community College of Denver – will offer the scholarship in perpetuity with unlimited course-credit hours.
"MSU Denver has proudly served multiple generations of Auraria families, and I am thrilled that we will continue to honor their legacy and this community by offering access to a high-quality, enriching education," said President Janine Davidson, Ph.D. "It is vital to our University mission to recognize those who came before and set an ambitious course for assuring all descendants of the Aurarian community have access to education, also reaffirming our ongoing commitment to equity and restorative justice at all levels of the University."
The land that the Auraria Campus was built upon had been the home of the traditional territories and ancestral homelands of the Cheyenne, Arapaho and Ute nations and served as an epicenter for trade, community, family-building and more. The Displaced Aurarian Scholarship, established in the 1990s, provides funds for tuition and fees for students who were residents of or had family ties to the Auraria neighborhood before the Auraria Higher Education Center was built in the 1970s.
After a devastating flood in 1965, the City of Denver began a process of urban renewal to create the Auraria Campus, forcibly displacing residents of over 300 households who called the Auraria neighborhood home. As part of the relocation, these residents were compensated for their homes and promised free education for years to come through the Displaced Aurarian Scholarship.
The original undergraduate scholarship was limited to displaced Aurarians and their children and grandchildren. With the change to be announced Thursday, the scholarship will now be available to all lineal descendants of displaced Aurarians in perpetuity, including master's programs.
Davidson and the executives of the Auraria Campus invite members of the campus community to attend a formal program and celebration to honor our campus history and announce the expansion of the Displaced Aurarian Scholarship program.
Honoring Aurarian Scholars
Thursday, 4:15 p.m.

St. Cajetan's Event Center, 101 Lawrence Way

Food, beverages and a celebration will follow at Los Molinos restaurant, 906 Curtis St.

Please contact the University Events team at universityevents@msudenver.edu for more event information.
Topics: Community, Events, Tri-institutional
Edit this page