Early Bird
Welcome to Cybersecurity Awareness Month 2021
Do Your Part. #BeCyberSmart.
October 5, 2021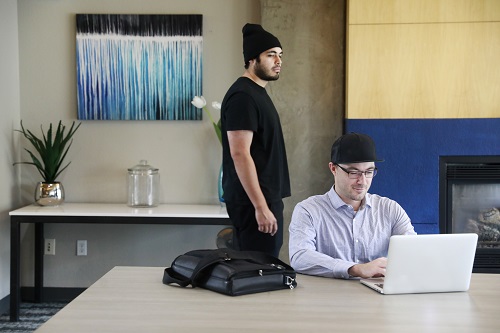 In these technology-fueled times, our homes, societal well-being, economic prosperity and nation's security are impacted by the internet. At Metropolitan State University of Denver, the internet facilitates a variety of important University functions such as email and phone communications, remote working and learning and more. But the technology that connects us can also put us at risk from digital threats. Staying safe in today's digital environment requires greater understanding and awareness from all users.
The National Cyber Security Alliance, the Cybersecurity and Infrastructure Security Agency, and MSU Denver Information Technology Services invite you to celebrate Cybersecurity Awareness Month this month to raise awareness about the importance of cybersecurity and ensure that all individuals and organizations have the information and tools they need to be safer and more secure online. The overarching theme for Cybersecurity Awareness Month is "Do Your Part. #BeCyberSmart." This theme empowers individuals and organizations to own their role in protecting their part of cyberspace. If everyone does their part – implementing stronger security practices, raising community awareness, educating vulnerable audiences or training employees – our interconnected world will be safer and more resilient for everyone.
ITS will run a series of articles this month exploring cybersecurity from various perspectives to help readers better understand the digital landscape and how to navigate it safely. If you ever want more information, you are strongly encouraged to check staysafeonline.org or cisa.gov for resources and information about Cybersecurity Awareness Month and cybersecurity in general.
Thank you for helping keep MSU Denver safe and cybersecure. If you have questions or concerns, please contact the ITS Service Desk at 303-352-7548 or support.msudenver.edu.
Topics: Cybersecurity, Safety, Technology
Edit this page