Early Bird
Cybersecurity First
Do Your Part. #BeCyberSmart.
October 28, 2021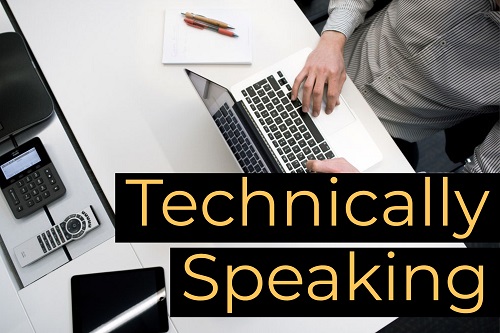 Keeping yourself, your colleagues and your resources safe and secure requires great understanding and awareness of today's digital environment. It requires making cybersecurity a priority and keeping it at the forefront of your mind when engaging with the digital landscape. Cybersecurity First is the first step in owning your role in cybersecurity and the driving force behind Cybersecurity Awareness Month as a whole.
Metropolitan State University of Denver employs a variety of tools and resources to help keep our environment secure. Technical solutions include network firewalls, device encryption, email filtering and educational resources, including the University's required cybersecurity training courses and periodic reviews of systems and processes.
"Information technology security solutions are crucial elements of a layered security program but are only one part of a complete security program" said MSU Denver's 2021 Triennial Security Report. "Effective security measures are centered on human behavior – ensuring that the users of technology systems are provided with appropriately secured systems and relevant security awareness training."
This layered approach to security is an integral way that MSU Denver prioritizes cybersecurity.
Keeping cybersecurity first also means being able to respond and adapt to ongoing changes in the digital environment. For organizations, this can mean updating software and infrastructure, introducing or updating security features or changing processes to be more secure. You can see examples of this at MSU Denver with the implementation of two-factor authentication on University accounts and improved flagging of suspicious emails and files. For individuals, this can mean simple things such as regularly changing your passphrases and configuring your privacy settings, but it also means being aware of upcoming changes and how they will affect you. (And it means being aware of how those changes will normally be communicated to you and what to do if you receive an unusual notice about an alarming change. Remember, fight the phish!).
Each of us in some way contributes to the security of the organization, whether through the documents we work on, the processes we follow or the people we interact with. Cybersecurity, therefore, should be a priority, not an afterthought, for everyone. Not everyone needs to be a security expert – just remember to #BeCyberSmart!
This is the last of a series of articles for Cybersecurity Awareness Month. If you ever want more information, Information Technology Services strongly encourages you to check staysafeonline.org or cisa.gov for resources and information about Cybersecurity Awareness Month and cybersecurity in general.
Thank you for helping keep MSU Denver safe and cybersecure. If you have any questions or concerns, please contact the ITS Service Desk at 303-352-7548 or support.msudenver.edu.
Topics: Cybersecurity, ITS, Safety, Technically Speaking, Technology
Edit this page