Early Bird
Benefits open enrollment is here again
The sign-up period for health insurance begins Monday. Here's what you need to know.
October 26, 2021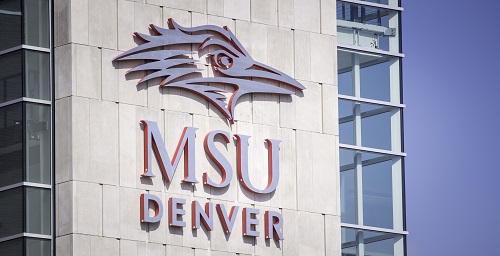 Open enrollment for Metropolitan State University of Denver's benefit-eligible faculty and administrative-staff members begins Monday and runs through Nov. 19. Faculty and administrative-staff members will have the opportunity to review health-insurance coverage options and make benefit changes for 2022 without experiencing a qualified life event. If it has been a year since you reviewed your current benefit elections, Human Resources encourages you to review your elections to ensure that they best meet the needs of you and your family.
We will be partnering with Sunlife, one of our vendors, and using its online platform again this year for our open-enrollment period to help meet the needs of our employees. Employees on Monday will receive their login information for the Solidify system. Employees will be able to view their current enrollments and elect any changes in the online system. Once an employee has completed their open-enrollment registration, they will receive an electronic benefit-summary statement that will automatically be sent to the Human Resources Total Rewards Team. Employees who have questions are welcome to contact a member of the HR Total Rewards Team. The team will be available for virtual one-on-one appointments throughout the open-enrollment period.
In anticipation of open enrollment, here are a few highlights that employees need to know:
There will be no changes to medical-plan premiums or plan design.
There is a slight increase in dental premiums but no plan-design changes.
Vision premiums will decrease by 6%, with no plan-design changes.
If an employee does not participate in open enrollment, current medical, dental and vision elections will roll forward to 2022. Employees who lost vision coverage for 2019 but want to elect vision coverage in 2022 should participate in open enrollment using the Solidify system.
Health Care and Dependent Care Flexible Spending Account elections will not roll over to 2022. To ensure participation in an FSA for 2022, employees must make a selection during open enrollment.
Please watch for further communication regarding open enrollment via email from HR-Communications@msudenver.edu beginning Monday.
Topics: Benefits, Events, Human Resources
Edit this page