Early Bird
Read MSU Denver's first Equity, Diversity and Inclusion Report
DEI efforts and initiatives from across the University are highlighted.
October 19, 2021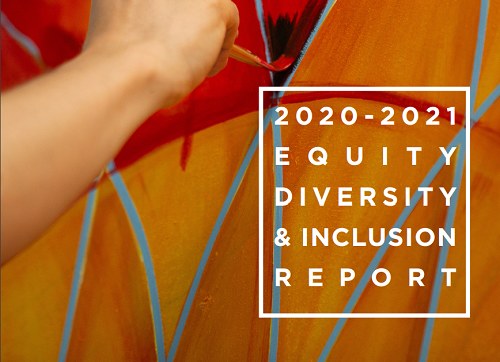 As Metropolitan State University of Denver comes to the close of Latinx Heritage Month and celebrates LGBTQIA History Month and Disability Employment Awareness Month, the Office of Diversity and Inclusion has released the University's first Equity, Diversity and Inclusion Report. The report, which will be released annually, highlights various equity, diversity and inclusion efforts and initiatives from the office and the University.
"MSU Denver is the most diverse four-year institution of higher education in Colorado, with more than 50% of enrolled undergraduate students identifying as people of color and 56% in the first generation in their family to go to college," said Michael Benitez Jr., Ph.D., vice president for Diversity and Inclusion. "We are a go-to university for veterans, LGBTQIA+ students and people who come from socioeconomically modest backgrounds. It is who we are."
The Office of Diversity and Inclusion seeks employee and student input for future reports. The MSU Denver community can submit equity, diversity and inclusion ideas, initiatives, programs and projects to be included in the 2021-22 Equity, Diversity and Inclusion Report. Submit descriptions and photos of the work you and your department have undertaken this academic year through an online form.
Please contact diversity@msudenver.edu with any questions, comments or suggestions about the report.
Topics: Diversity, Inclusion
Edit this page