Early Bird
MSU Denver faculty in the media
Members share their expertise with the community.
October 12, 2021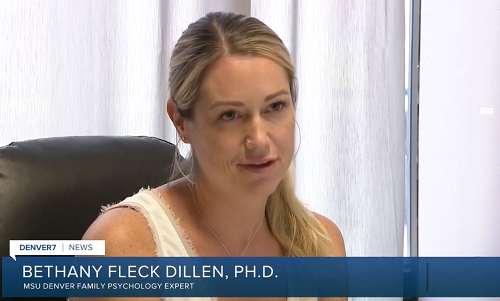 The Metropolitan State University of Denver faculty brain trust reaches almost every point along the academic spectrum, and the University takes pride in seeing Roadrunners sharing their knowledge. Each month, the Early Bird highlights a few faculty members who have served as subject-matter experts on timely news topics, providing dynamic perspectives on critical issues.
Here's a sampling from September:
Bethany Fleck Dillen, Ph.D., professor of Psychology, interviewed with Denver7 about who should regulate online gaming for children after China announced new rules that prohibit gamers under age 18 from playing more than three hours per week in that country.
Alfred W. Tatum, Ph.D., School of Education professor, provost and executive vice president of Academic Affairs, interviewed with Denver7 about literacy rates for children and what we can do as a nation to get children to read more.
Rosemarie Allen, Ed.D., professor of Early Childhood Education, interviewed with USA Today about how children develop their views of race at an early age and how preschools should encourage acceptance for all.
Steve Beaty, Ph.D., professor and chair of Computer Science, interviewed with KOA NewsRadio about the rollout of the new iPhone 13 and its upgraded features.
Tom Bellinger, Ph.D., affiliate professor of Earth and Atmospheric Sciences, interviewed with Fox31 about climate change and its impact on Colorado's glaciers.
For a full list of faculty members featured as experts in the media, visit MSU Denver in the News.
Topics: Academics, Excellence, Experts in the Media
Edit this page