Early Bird
New Advanced Placement score automation to save 83 work hours annually
Thanks to ITS, Admissions and the Office of the Registrar, MSU Denver no longer requires paper transcripts or manual entry to award and finalize AP credit.
October 11, 2021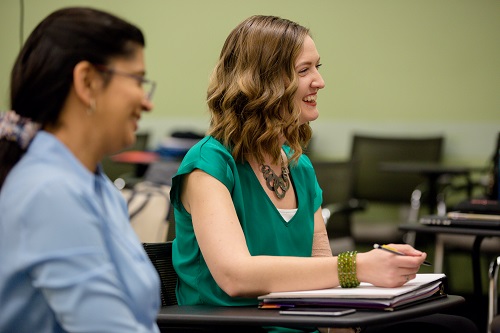 Students who took Advanced Placement courses in high school will benefit from a new automated process that ensures that these scores are processed for college credit quickly at Metropolitan State University of Denver. A new process went into place Sept. 13 that automates the awarding of credit via electronic score files sent directly from the College Board. MSU Denver no longer needs to receive mailed paper AP transcripts or to manually enter all the transcript data into Banner. The new process utilizes Slate to process the scores and update to Banner, where the transfer-articulation process awards credits. Once the scores are processed, students are emailed with instructions on how to view the AP score award.
This new automation is a collaboration among Information Technology Services, Admissions and the Office of the Registrar. The new automation also includes logic to check for repeated credit, including in-progress coursework. The goal is to ensure that AP scores get processed quickly to avoid repeated coursework. But if the student has a duplicated course and can still make a schedule change, they will receive communication advising them to work with their advisor to make appropriate schedule changes.
MSU Denver awarded almost 500 students AP credit over the previous year. The average AP student has three AP exams to evaluate. Each AP transcript takes about 10 minutes to evaluate. This new process saves MSU Denver about 83 hours of work each year. The University plans to explore the automation of other college-credit-bearing test scores.
MSU Denver awards college credit for 38 Advanced Placement subjects. Most of these exams carry General Studies credit as well and are part of the Colorado GT Pathways credit. The AP award information is in the MSU Denver catalog. For more information on this process, contact Camden Farmer, associate registrar for Transfer Evaluation, or Adrienne Perucca, associate director of Admissions Systems and Data.
Topics: Academics, Collaboration, ITS, Registration, Student Affairs, Student Success, Technology, Transfer
Edit this page