Early Bird
Attend an upcoming Listening Session
Hosted by COO Larry Sampler, the sessions are an opportunity for Roadrunners to share ideas and feedback as MSU Denver plans for a Safe Return to Campus and post-Covid-19 operations.
January 11, 2021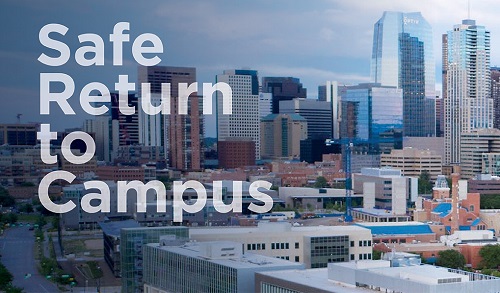 Metropolitan State University of Denver leadership is taking several steps to ensure that the University identifies and seizes every opportunity to support employees, serve students, enrich our community and reemerge from the Covid-19 crisis better and stronger.
Beginning Wednesday, students and members of the MSU Denver faculty, staff and community are invited to participate in a series of inclusive, future-focused virtual Listening Sessions to provide feedback and share ideas as the University continues to plan for a Safe Return to Campus and post-Covid-19 operations.
Please mark your calendars to attend at least one of the following Zoom sessions.
Members of the MSU Denver community are also invited to share future-focused feedback directly via the Safe Return to Campus website.
The sessions will be hosted by Larry Sampler, chief operating officer and vice president for Administration, with interim Provost Bill Henry, Ph.D., and Cathy Lucas, vice president for Strategy and External Affairs. Leone Dick, chief of staff to the vice president for administration will MC the event.
Topics: Events, Health, Safety, Save the date
Edit this page