Early Bird
Steam to Natural Gas Project update
Learn more about upcoming construction activities taking place across the campus this week.
December 5, 2019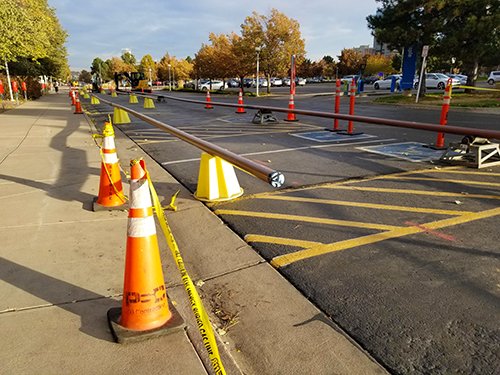 The Steam to Natural Gas Project work is now entering its final three stages.
Today, work to tie the new natural-gas line to the existing line at 11th Street and Larimer Street will require construction crews to close 11th Street between Larimer and Lawrence to vehicular traffic.
The project team appreciates the campus community's patience, understanding and cooperation to help maintain a safe environment during construction.
If you have any questions or concerns about this project, please contact Auraria Higher Education Center Facilities Services at 303-556-3260. Steam to Natural Gas Project updates are also available on the AHEC home page under Announcements.
Topics: AHEC
Edit this page