Early Bird
Help promote spring registration events
Two upcoming events will connect students with advisors, financial-aid info and more.
December 3, 2019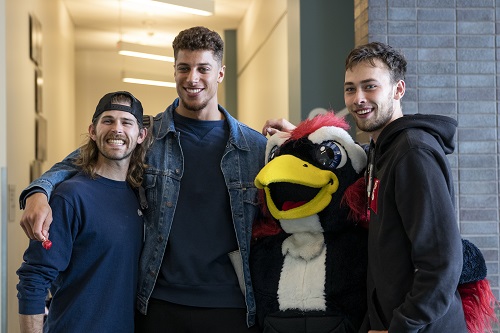 Students are encouraged to participate in spring 2020 registration events Wednesday from 1-6:30 p.m. in West Classroom, Suite 244, and Jan. 9 from 10 a.m.-6:30 p.m., also in the West Classroom building. Faculty and staff are encouraged to promote the event among students.
The one-stop-shop events will provide new and current students an opportunity to meet with academic advisors, register for classes, review transcripts, speak with financial-aid staff and ask questions about the registration process. Free parking, pizza and refreshments will be provided to all students who attend. Students will be able to check into the events until 6:30 p.m. Labs will close at 7 p.m.
The collaborative event will include more than 50 faculty and staff volunteers who will support hundreds of students as they register for the spring semester. Currently, 127 students have registered for the Wednesday event, and walk-ins are welcome.
For more information, please email Allie Dirks, assistant to the associate vice president, Enrollment Management.
Topics: Enrollment, Events
Edit this page