Early Bird
MSU Denver faculty in the media
Members share their expertise with the community.
December 11, 2019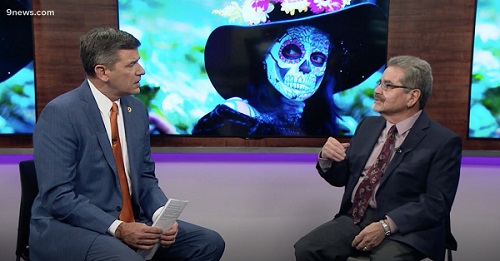 The MSU Denver faculty brain trust reaches almost every corner of the academic spectrum, and we are always proud to see Roadrunners sharing their knowledge. Each month, the Early Bird highlights a few faculty members who have served as subject-matter experts on timely news topics – providing dynamic perspectives on critical issues.
Here's a sampling from November:
Sally Baalbaki-Yassine, Ph.D., associate professor, Marketing, interviewed with CBS4 on Nov. 27 about the decline of Black Friday and the rise of social-media shopping deals.
Jeff Price, professor, Aerospace and Aviation Science, shared his expertise with the Atlanta Journal Constitution on Nov. 27 about why background checks slow the hiring of airport workers.
Scott Kerkmans, instructor, Beer Industry Program, was interviewed by 850KOA on Nov. 20 about the upcoming sale of New Belgium Brewing to Lion Little World Beverages.
Ramon Del Castillo, Ph.D., professor, Chicana/o Studies, interviewed in the studio at 9News on Nov. 1 about the history of Dia de los Muertos and its significance in Mexican culture.
Darrin Duber-Smith, senior lecturer, Marketing, interviewed with Westword on Nov. 1 about the Denver Nuggets and Colorado Avalanche returning to DirecTV.
For a full list of faculty featured as experts in the media, visit MSU Denver in the News.
Topics: Academics, Community, Excellence
Edit this page