Early Bird
Announcing online authentication and proctoring tool
MSU Denver is expanding its service contract with ProctorU Auto.
December 10, 2019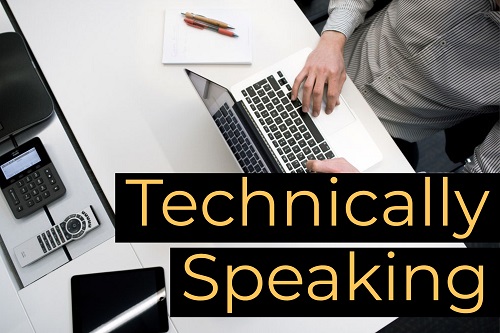 To promote online assessment integrity in Metropolitan State University of Denver's ever-increasing online course offerings, Information Technology Services has integrated ProctorU Auto into Blackboard Learn.
ProctorU Auto is a fully automated exam-authentication and -monitoring platform with AI-based behavior analysis that provides many more features than the previous exam service, Examity.
Auto's features include:
Automated exam-start process: Test-takers are guided through an automated step-by-step process to verify their identity and get them into their exam.
Multifactor identity verification: The industry's strongest automated authentication platform – ID and photo capture, facial recognition, public-record questions and biometric keystroke analysis.
Automated monitoring with AI-based behavior analysis: Test-takers are monitored by Auto's artificial-intelligence platform, which gets smarter with every exam. The system monitors the actions and behaviors of test-takers and flags suspicious activity for review.
End-to-end recordings: All exam sessions are recorded end-to-end, with a test-taker's camera and computer screen captured. The instructor dashboard provides an easy-to-review way to identify exam sessions that instructors may want to review.
Advanced assessment sessions: Instructors have the option to prevent or flag the use of outside applications or copy/paste during an assessment. Attempts to perform restricted actions are noted in recordings as activities to review.
ProctorU Auto is available for all courses, online and otherwise. Students using Auto will not have to pay for each assessment – use of the service is being covered by MSU Denver. Auto should increase the practice of authentication in assessments, and faculty are highly encouraged to migrate existing assessments that require in-person or online proctoring to ProctorU Auto.
Online live human proctoring services continue to be available through ProctorU's separate Live+ service but will incur a direct cost for students. Learn more about authentication and online proctoring.
One-on-one training and assistance with ProctorU Auto are available in the ITS Faculty Commons Lab in West Classroom 243 during business hours (Monday-Thursday 9 a.m.-4 p.m.; Friday, 10 a.m.-4 p.m.). If you have questions, please contact the ITS Service Desk at 303-352-7548 or support.msudenver.edu.
Topics: Technically Speaking
Edit this page