Early Bird
AVP for marketing and brand candidates to visit campus
Four candidates will participate in open interviews with the Roadrunner community.
November 5, 2019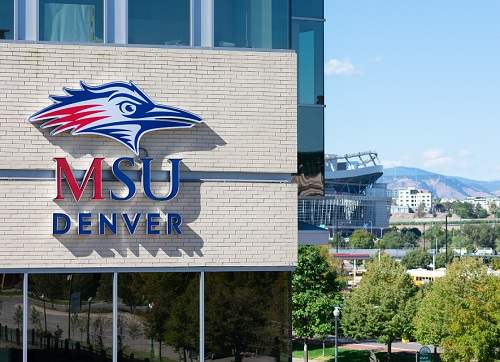 Candidates for associate vice president for marketing and brand will visit the Metropolitan State University of Denver campus Thursday through Nov. 15. All members of the University community are invited to attend these open interview sessions.
Through collaboration across campus constituencies and the facilitation of a multichannel marketing strategy, the AVP of marketing and brand will help MSU Denver build its reputation as a leading public university that is redefining what is possible in higher education.
The AVP for marketing and brand will provide vision and leadership in marketing, client services, creative services and digital strategy — effectively leveraging marketing, advertising and branding across a variety of communication platforms. The position will also work closely with Advancement, Student Affairs, Academic Affairs, Athletics and other University leaders to create large-scale, overarching marketing efforts that support brand recognition, fundraising and enrollment/retention goals.
More details, including candidate resumes, will be available at each of the following open interview sessions.
Candidate No. 3: Thursday, 1-1:45 p.m.
Candidate No. 4: Friday, 1-1:45 p.m.
If you were unable to attend open interviews with the first two candidates on Nov. 7 and 11 and would like more information, please email Yvonne Flood, associate to the vice president for special initiatives.
Topics: Events, Hiring, Strategy, Marketing and Communication
Edit this page