Early Bird
Calling all Roadrunners!
Support MSU Denver students facing food insecurity with a gift to the Roadrunner Food Pantry on #RoadrunnerTuesday.
November 26, 2019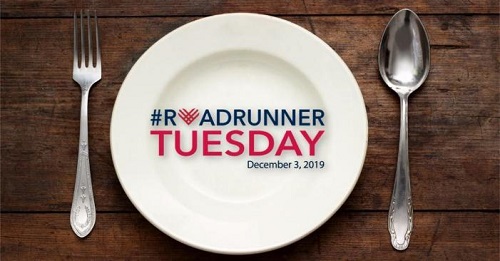 According to a recent survey, 44% of Metropolitan State University of Denver students have experienced food insecurity in the past 30 days. Whether students skip meals because they are low on funds or don't consume enough quality food, lack of access to nutritious meals can make it difficult to focus on learning.
You can make a difference for students facing food insecurity by making a gift to the Roadrunner Food Pantry on Dec. 3, Roadrunner Tuesday – MSU Denver's version of GivingTuesday.
Another way to support students on Roadrunner Tuesday is by becoming a Social Media Ambassador. Promote #RoadrunnerTuesday on your personal social-media accounts by sharing official content and creating your own posts as a call to action to your followers. Every ambassador will receive a free T-shirt and have a chance to win a prize pack.
Help us reach our goal of 100 donors in 24 hours on #RoadrunnerTuesday, and together we can Reimagine Possible for students at MSU Denver.
For more information about #RoadrunnerTuesday, contact Bre Milnes, director of annual giving.
Topics: Advancement, Alumni, Events, Student Success
Edit this page