Early Bird
Faculty feedback needed
Share your thoughts, ideas and suggestions on Blackboard and other learning-management systems by Sunday.
November 11, 2019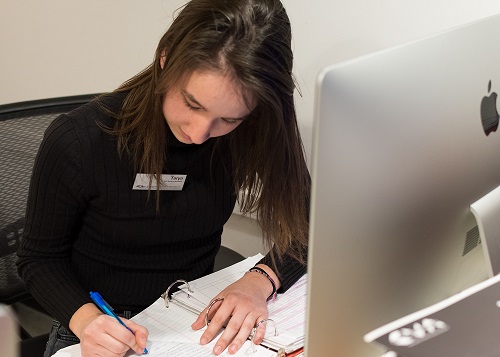 Metropolitan State University of Denver is developing a Request for Proposals (RFP) for Learning Management Systems. The LMS Review Committee invites faculty members to complete a brief survey by Sunday to share feedback on different systems as well as necessary and/or useful features. This feedback will guide the development of the RFP, which will be available for vendor consideration this term, and ultimately the selected system's implementation.
Feedback from a spring 2019 ASA Assembly and Faculty Senate survey — as well as from Information Technology Services and course-design representatives — suggests that Blackboard, the University's current LMS, is not meeting academic or administrative expectations. The University's Blackboard contract ends Jan. 31, 2022, at which point we will have used the system for more than 10 years.
As Blackboard is undergoing user-interface and workflow updates to become Blackboard Ultra, it will be necessary to implement and learn a new system regardless of whether the University retains Blackboard or adopts a new system. Noting advancements made by LMS vendors across the market spectrum, the committee believes this is a good time to consider advancements by all vendors.
If you have questions about the survey or RFP process, please email Cynthia Erickson, Ph.D., chair, LMS Review Committee and assistant professor, Psychological Sciences.
Topics: Academics
Edit this page